"The People's University"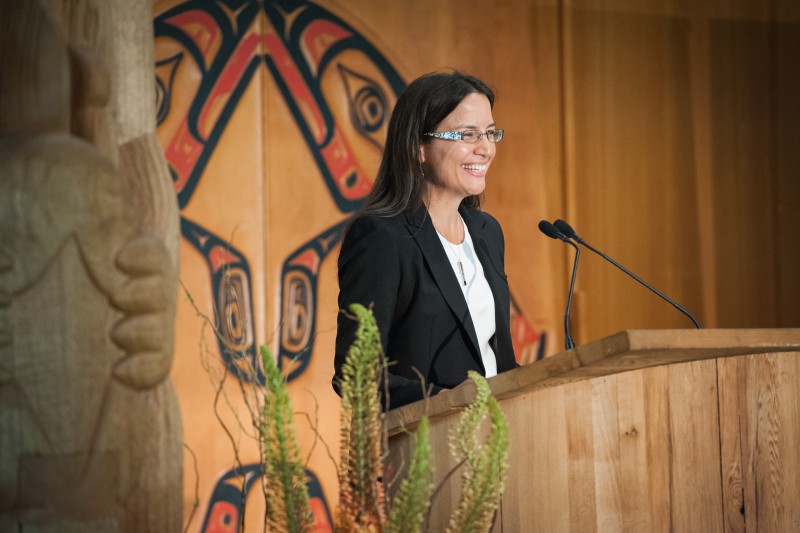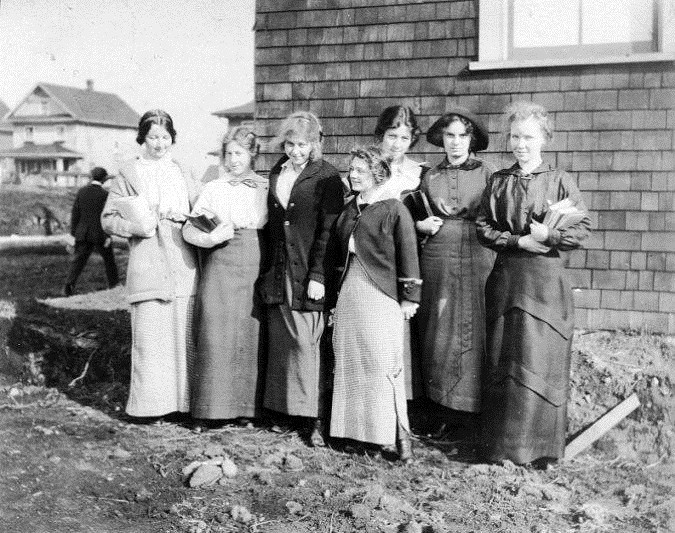 Jessie J. Anderson was the first ever student to receive a UBC degree. One of 17 women in a class of 41 graduating students in 1916, she chose to became a schoolteacher. While women were not restricted from studying at university during the Great War, they tended to study in traditional, 'female'-oriented subjects. Most, like Anderson, became schoolteachers or pursued nursing.
Nearly 100 years after Anderson graduated, UBC is reimagining our commitment to the communities we serve. Recognizing diversity as key to our success, we are breaking down barriers– whether based on gender, race or community.
UBC's first President, Frank Wesbrook, dubbed UBC "The People's University." Although the university's founding mission was to serve the people of British Columbia, throughout its early years, UBC's policies towards women and minorities reflected contemporary attitudes and expectations.
This includes the treatment of Japanese Canadians during the Second World War. In 1942, Japanese Canadians were forced to leave the West Coast and were sent to internment camps. Seventy-six UBC students were unable to complete their studies or missed their graduation ceremonies during that time.
Today, UBC strives to shine a light on darker periods of history and imbeds mutual respect, equity and diversity in all areas of our academics, work and campus life. In 2015, the inaugural class graduated from Asian Canadian and Asian Migration Studies, a new program that teaches about the discrimination faced by Asian Canadians throughout the country's history. And, 70 years after Japanese Canadians were sent away from their homes, UBC awarded special degrees to the 76 students whose studies were disrupted by internment.
UBC strives to create a safe and welcoming environment for our students, faculty and staff who come from diverse cultures and backgrounds. Dr. Sara-Jane Finlay joined UBC in March 2015 as the new Associate Vice-President, Equity and Inclusion.
"I'm really impressed by UBC's commitment to equity," she said. "It's embedded in the formal documentation of the institution, and is also part of the way people operate. It's not just words – people are actually working hard here to build a respectful and inclusive environment."
That work is paying off—UBC graduates today represent the diversity of the communities we serve. Our student body includes nearly 12,000 international students from 139 countries. Initiatives to enroll higher numbers of women in traditionally male-dominated fields, such as engineering, are having a real impact. As a result of community partnerships and targeted outreach, the number of women registered in first-year engineering undergraduate programs at UBC is up 61 per cent since 2010.
UBC is also increasing the diversity and distribution of Aboriginal students on campus in areas where they have historically been underrepresented, including law and the health sciences. One such initiative is UBC's Centre for Excellence in Indigenous Health. The Centre was created in 2014 to train more Aboriginal health providers, to optimize Indigenous curriculum in the health sciences and to foster research into Aboriginal health issues.
UBC alumna, Nadine Caron, was the first Aboriginal woman to graduate from the UBC Faculty of Medicine and is now the co-director of the Centre and an associate professor in UBC's Northern Medical program.
She said she wants UBC to be a place that Aboriginal students want to attend because it is a place "where your heritage is going to be celebrated, and you are going to be in a safe environment, where people understand and respect the Indigenous history of Canada and want to embrace you being there."
While there is still much work to be done, UBC has taken major steps to create an inclusive environment to educate the global leaders of tomorrow. Only through the strength of the diverse perspective and backgrounds of our communities can UBC truly fulfill its original promise to be "The People's University."