Showtime for UBC Arts and Culture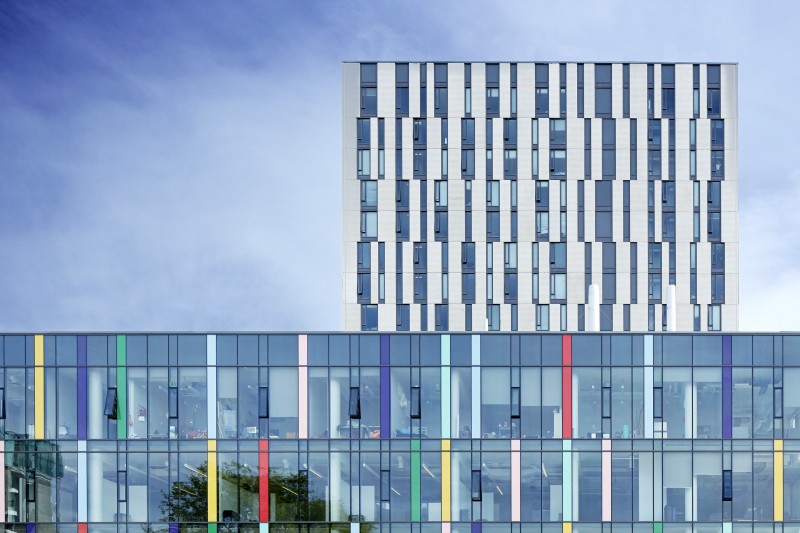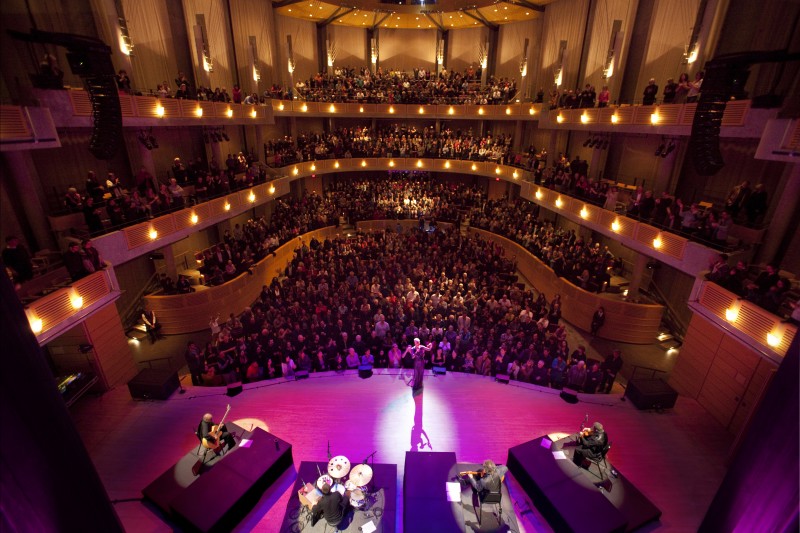 The evolution of arts and culture at UBC can be told in its physical spaces: from a few wooden shacks (1946) to the Fine Arts Centre (1964), Museum of Anthropology (1977), Chan Centre (1997) and, most recently, the airy, glass-walled Audain Art Centre (2013).
This rich legacy is also told in the people who have breathed life into these buildings. Teachers like architect BC Binning, theatre director Dorothy Somerset and artist Gordon Smith. Students like architect Bing Thom, artist Jeff Wall, authors Wayson Choy, Nancy Lee, Annabel Lyon and Eden Robison, actor Brent Carver, opera star Ben Heppner and film director Lynn Stopkewich.
These visionary artists and creators, and the beautiful buildings they inhabited, have always drawn visitors to UBC. The Museum of Anthropology and the Chan Centre attract a quarter of a million people annually. But these visitors see just a fraction of what UBC's talented arts and culture community has to offer.
Deb Pickman plans to change this. Pickman is manager of UBC's new Arts and Culture Quarter. "People would come to UBC for a show or a concert, and when it ended, they left. Not any longer. We're going to give them an Arts and Culture Quarter that is alive day and night, and encourages visitors to linger and experience more of UBC's incredible artistic offerings."
Plans include creating a festival atmosphere in the area around UBC's main cultural venues, with late-night cafés and music performances, food trucks and overnight getaway packages in UBC's new visitor suites. This fall, there will be a test run at UBC's second annual Harvest Feast, where guests gather at communal outdoor tables to enjoy food from UBC's farm garden. "Our first year was a huge success," says Pickman. "Six hundred tickets sold within a couple of weeks! The only complaint was that there was nothing to do after the meal. This year, we'll have jazz music, opera flash mobs, Gilbert and Sullivan, theatre sports, special tours at MOA, and keep the Belkin Art Gallery open late." Pickman, whose enthusiasm is contagious, says themed programming from all disciplines will continue to roll out throughout the year.
As the Arts and Culture Quarter evolves, UBC students will help to design a better visitor experience. For example, architecture students have been tasked with devising ideas for improved lighting around the venues. Pickman says even the parking garages are in-line for a makeover. "These are the little things that make a visitors feel more welcome, and encourage them to come back."
Ira Nadel, UBC English professor and staunch arts supporter, is excited. He says giving talented students more venues and opportunities to perform and exhibit their work both at Point Grey and Robson Square meshes perfectly with the shift he has seen in arts education over the years. "Every arts program at UBC now emphasizes real- world experience for students. Bringing audiences here is the perfect complement to that education."
Nadel wryly notes, "We left the city in our Great Trek to Point Grey to build UBC in 1922. Now we're turning back to the city, with open arms. This initiative is a wonderful way to usher in UBC's next century."