Patients Lead Brain Research Revolution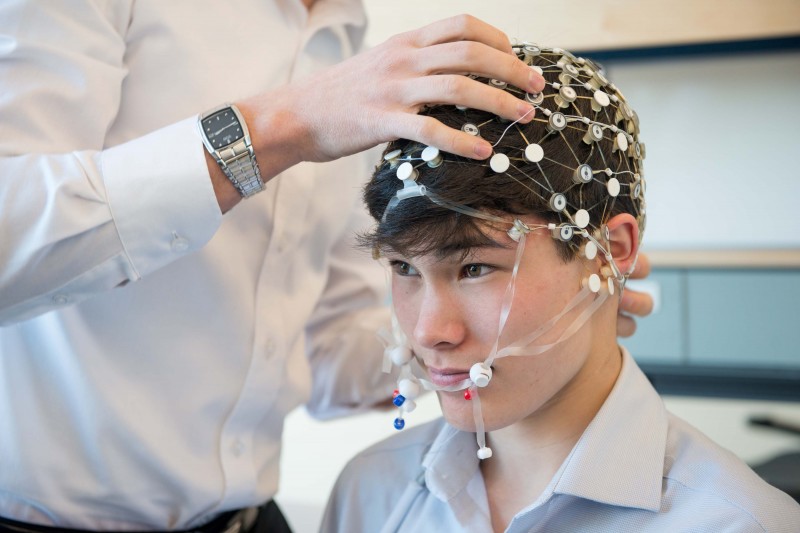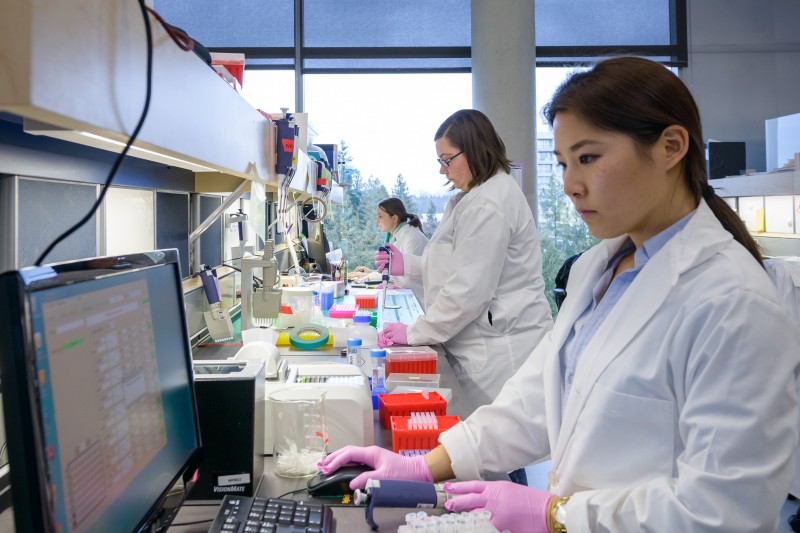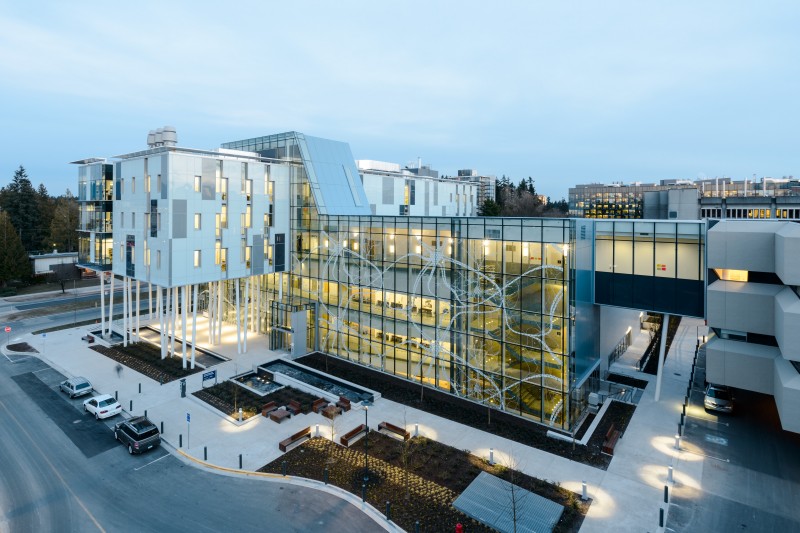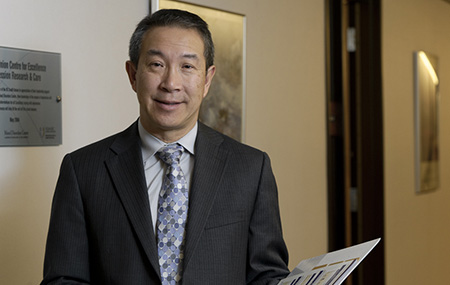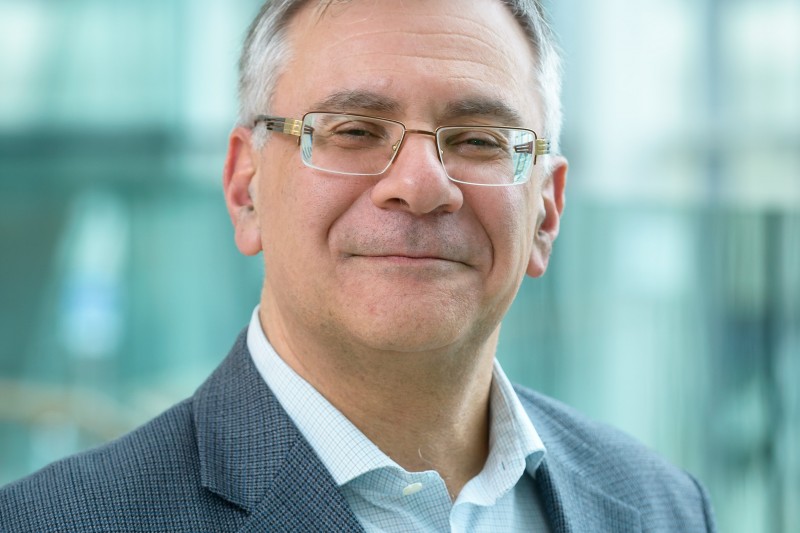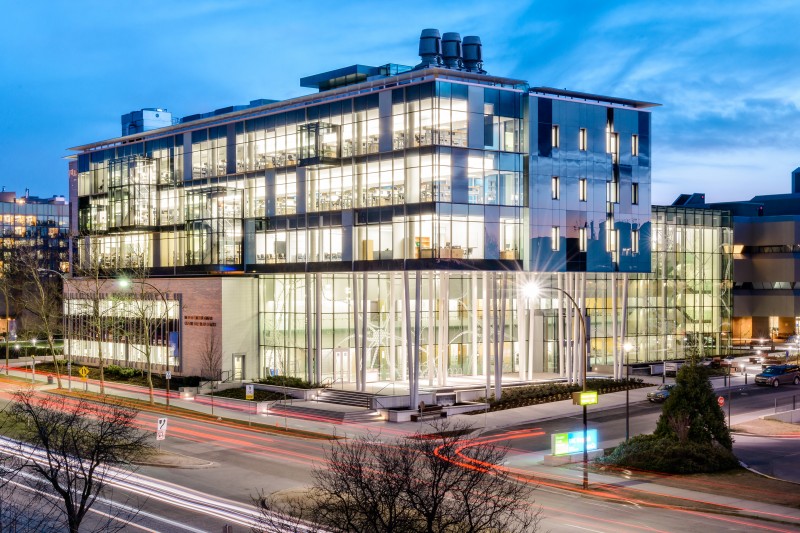 The new Djavad Mowafaghian Centre for Brain Health at UBC is in the vanguard of international institutions tackling brain disorders that range from Alzheimer's, Huntington's and Parkinson's to ALS and MS to mental illness, stroke and more.
It is a natural progression for a school that has been leading brain research since 1967, when doctors Edith and Pat McGeer attracted worldwide attention with pioneering work on Alzheimer's. Since then, the achievements of UBC neuroscientists have included design-predictive tests for Huntington's, brain function tests for epilepsy, the discovery of missing genetic links in Parkinson's and the gene for a common form of early-onset dementia.
While most of this work was conducted in independent labs with researchers working on projects in silos, the Centre for Brain Health now brings researchers, clinicians, medical students and patients together under one roof with state-of-the-art labs, treatment areas, outpatient clinics and lecture halls. Collaboration is the key, and this has already led to quicker discoveries and better treatments thanks to the star of the show—patients.
"The days of working in isolation are gone," says Dr. Jon Stoessl, who co-directs the Centre with Dr. Brian MacVicar. Onsite clinics mean instant feedback and constant communication between the researchers upstairs and patients downstairs. At any time, about 35 trials of new drugs and therapies are underway. Stoessl says that patients are the MVPs. "They understand a cure may not come in their lifetime, yet they willingly take part in long-term trials. Their altruism is a daily reminder of why we are all here. Without them we could not do our work."
That respect is evident in the design of the Centre's treatment rooms: serene spaces filled with natural light, beautiful artwork and the soft, caring voices of nurses and receptionists.
Dr. Raymond Lam, Director of the Mood Disorders Clinic, takes the patient-centred approach to another level. His new website and app, MoodFx, allows patients to track their mental health.
"Empowering patients is the future of healthcare. UBC is just ahead of the curve," says Lam, who encourages patients to join research and policy committees.
UBC neuroscientist Dr. Liisa Galea ensures patients are meaningfully represented in the lab, too. Galea, who studies the female brain, is playing catch-up—though women outnumber men when it comes to illnesses like Alzheimer's and depression, the vast majority of brain experiments have been done with male subjects. "Women's brains are different than men's. They respond differently to treatment," she says.
Galea's research into the "baby brain" recently made international news. She found that a mother's brain chemistry is permanently changed by the hormonal upheaval of pregnancy. "Even among women there are brain chemistry differences," she says. "We are very complicated!" Thanks in part to Galea's efforts, there are now new mandates for sex differentiation in scientific research.
Lam and Galea are excited about what's coming next: a biobank will open inside the Centre this fall. "Patient samples from our clinics will be readily available to onsite researchers," Lam says. "It will be a goldmine of information—22,000 patients came through the clinics this past year."
Genetic mapping and advances in brain imaging are expanding neuroscience knowledge at a dizzying pace. By teaming up with the most important stakeholders in brain health—patients—UBC's brain researchers are securing their hard-earned place at the forefront of global research.
Source: http://news.ubc.ca/2015/05/28/mobile-mood-tracking-website-helps-patients-across-canada/
Source: http://news.ubc.ca/2014/05/02/moms-brain-is-different/