Made-in-BC Strategy Winning Battle Against HIV/AIDS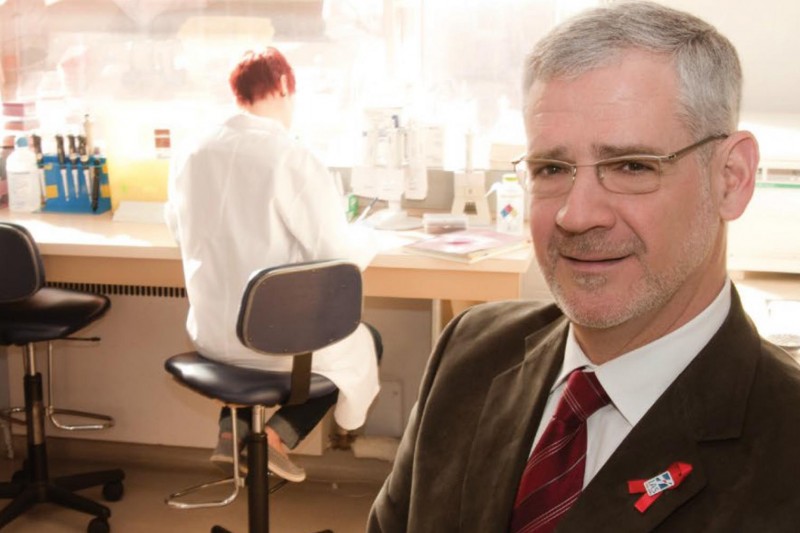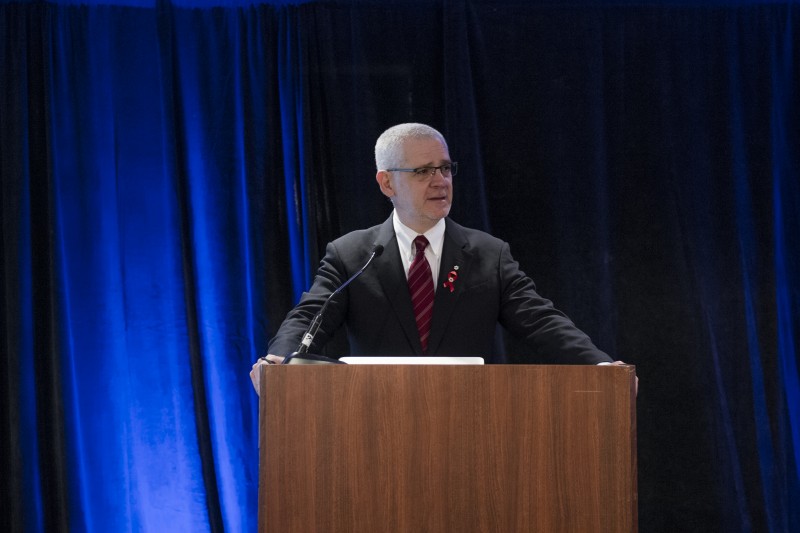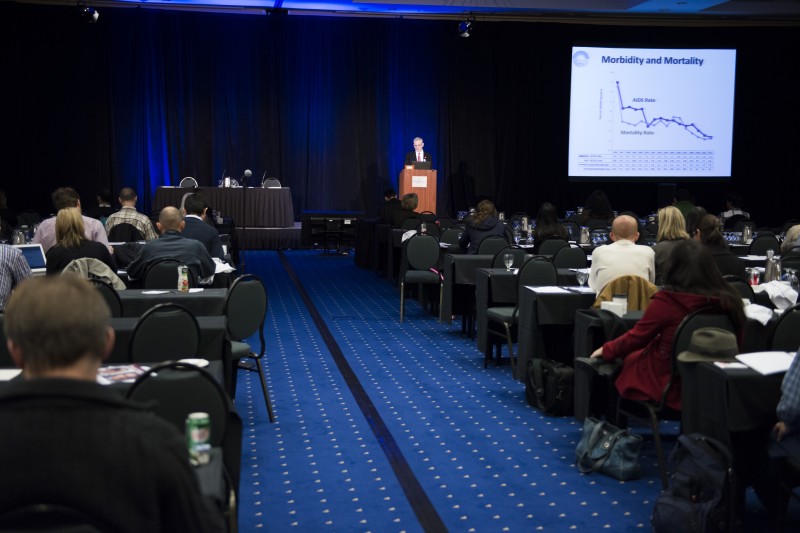 Dr. Julio Montaner is a recognized expert and pioneer within the medical community. The UBC professor, physician and researcher went into immediate action after the start of the HIV epidemic in the 1981. First, he found a way to effectively treat a lethal form of pneumonia suffered by those living with AIDS during the infancy of the disease. He went on to discover a breakthrough HIV treatment, the cocktail or highly active antiretroviral therapy called HAART that saved lives. He then pioneered a treatment strategy that has caused a consistent decline in new HIV cases in BC and around the world.
Dr. Montaner, who completed his medical residency at UBC after arriving in Vancouver from Argentina, is a global leader in the fight to eliminate HIV and AIDS. He has been an activist calling for the most effective antiretroviral treatments to be made available to patients who were close to dying of AIDS – at a time when Health Canada was resisting approving the medicines. He continues to be a humanitarian in dedicating his life's work to improving the health of those living with HIV and AIDS, and related diseases, as well as other communicable illnesses. In many ways, Dr. Montaner has been a hero.
"We've come from a very dark place," says Montaner, head of UBC's Division of AIDS, the first of its kind in Canada, and director of the UBC-affiliated BC Centre for Excellence in HIV/AIDS (BC-CfE).
Two decades ago, the outlook for those living with HIV and AIDS was grim. An HIV diagnosis was a death sentence, not to mention a cause of social ostracism. Doctors were frustrated. Research funding was blocked because of stigma. Fortunately, times have changed. Perhaps the ultimate moral validation came this spring when Dr. Montaner's strategy to eliminate HIV and AIDS received the Vatican's blessing, and he had face-to-face meetings with the senior representations and met Pope Francis.
In 1996, Dr. Montaner was the principal investigator of an international study revealing a cocktail combination of drugs was the most effective way to prevent HIV from developing into AIDS. Through consistent, lifelong treatment, the "HAART cocktail" transformed HIV into a manageable condition. HAART continues to be the international gold standard in HIV treatment.
Then in 2000, Dr. Montaner said his team had a "truly unexpected discovery that opened the door for the biggest contribution yet." HAART not only prevented the progression to AIDS and premature death, it also reduced the amount of virus in the body (blood and sexual fluids) to undetectable levels. This decreased viral load rendered the patient virtually un-infectious and Dr. Montaner saw this as a means for preventing the spread of the disease. After five years of investigation, Dr. Montaner introduced a strategy called Treatment as Prevention® (TasP®) to the world during the 2006 International AIDS Society Conference in Toronto.
TasP® is an international model for accessible testing for all, compassionate care and ongoing, universal access to treatment through antiretroviral medication for those living with HIV. Implementing the strategy "virtually stopped the epidemic in its tracks," Montaner says.
"The truth is, we had never practiced medicine this way before. And any one of our contributions would have been meaningless had we not been able to engage policymakers early on, working with them to do the unthinkable."
The BC government was an early supporter, providing access to testing and to treatment through the BC-CfE's Drug Treatment Program. Between 1994 and 2013, TasP® cut the number of new AIDS cases in the province 88 percent. New infections fell by two-thirds and mother-to-child transmission has been all but eliminated. Through the implementation of TasP® in BC, the province has gone from one with the highest rates of HIV per capita in Canada to one with the lowest.
Now, a growing number of jurisdictions, including China, Brazil, Panama, Spain, France, major US cities and the state of Queensland in Australia have embraced TasP®, as has the United Nations.
This past July, the UN met its ambitious Millennium Development Goal of 15 million people on HAART treatment. This marks progress towards the target created by UNAIDS and endorsed by the UN: 90-90-90, meaning 90 percent of those living with HIV diagnosed, 90 percent of those diagnosed on treatment, and 90 percent of those on treatment virally suppressed worldwide by 2020.
Not content to stop there, Dr. Montaner wants to expand the highly successful and proven TasP® blueprint to eliminate other communicable diseases. Research is already underway for its applications to Hepatitis B and C, as well as for alcoholism, intravenous drug use, smoking and overeating. "I'm not going to take no for an answer," Montaner says. "And I'm not going to compromise if we know we can do better."
More on this story: https://research.ubc.ca/research-excellence/spotlight-areas/hiv-aids/killer-chronic-epidemic-eliminated-stopping-spread