e@UBC: Brilliant Ideas Breed Business Success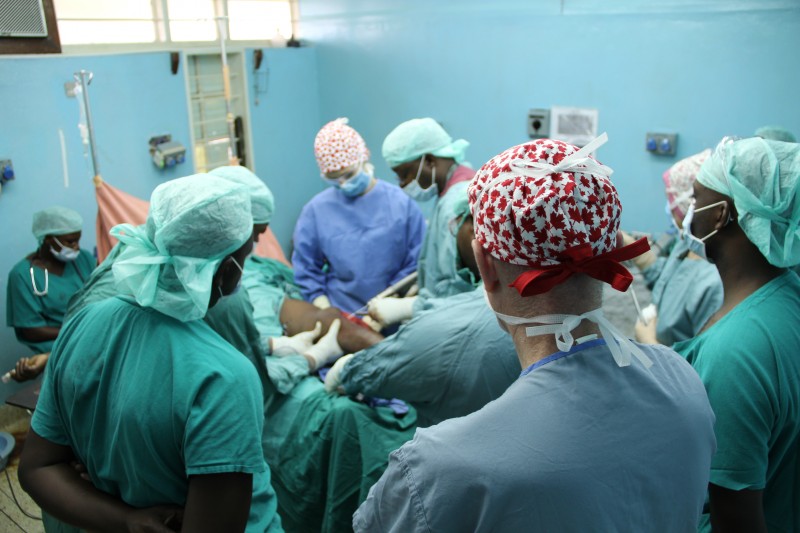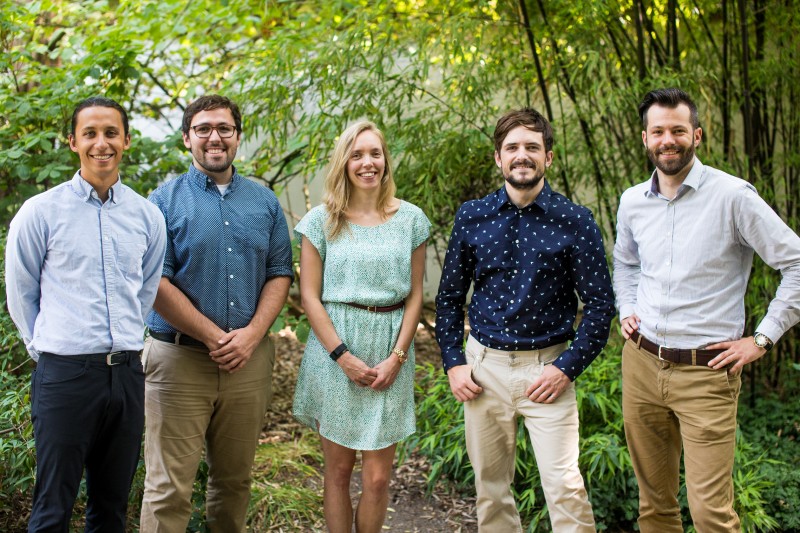 UBC has been transforming its innovative research into commercial success stories for decades.
From a patented tree-planting gun in the 1960s to biotech breakthroughs like VisudyneÒ in the '80s, software advances like WebCT in the '90s, and wearable technology like Recon in the '00s, UBC researchers have long taken their ideas successfully to market.
To abet this, UBC created Canada's first university-industry liaison office in 1984. Twenty-six years later, the university broke new innovative ground with Entrepreneurship at UBC (e@UBC), a comprehensive program that provides mentorship, education, start-up space and even seed funding to students and faculty with promising ideas. Its accelerator programs help people with great ideas access the business skills they need for commercial success.
Arbutus Medical is just the latest of e@UBC's success stories, and an example of the program's signature cross-disciplinary, outside-the-box approach.
A group from Engineers in Scrubs, a UBC program that helps engineers design solutions to healthcare problems, solved a serious obstacle to safe surgery in Uganda by developing an integrated and sterile surgical drill cover that transforms low-cost hardware store drills into safe and accurate surgical drills. The prohibitive $30,000 cost of regular surgical drills had meant that Ugandan surgeons were resorting to imprecise and slow hand drills or unsterile hardware drills, with heartbreaking consequences, including disfigurement, severe infection and loss of life.
The drill covers have now been produced and are used in Uganda and disaster relief zones worldwide. Arbutus Medical CEO Florin Gheorghe says e@UBC was key to their success. "We received incredible support through the e@UBC Accelerator 5-week workshop program. We worked closely with mentors and advisors. It was invaluable." The team also received help from the Federal Government's Grand Challenges Canada initiative.
Now, Arbutus Medical is part of the Coast Capital Savings Innovation Hub at Sauder. For one year, the team gets access to free workspace, mentoring and an MBA intern.
Gheorghe and his team are proud to be part of UBC's growing social entrepreneurship community. "If we were simply a charity, we'd always be fundraising. We'd lack stability. Our business model can save lives and be profitable. It's extremely fulfilling."
e@UBC not only supports teams with a ready product, but trains the next generation of creators. Elizabeth Newton teaches Entrepreneurship 101, a new course that gets students to think like entrepreneurs at an early stage in their education. "We get students from Engineering, Land and Food Systems, English, Psychology, Science, Music, Film, Forestry, Kinesiology, Commerce—you name it. Having this mix really elevates the breadth and depth of class discussions and leads to lots of interesting collaborations." Recent graduates of Entrepreneurship 101 include clothing designers, filmmakers, renewable 3D printer engineers, a food truck operator and a stemcell scientist.
Newton is especially pleased to see artistic students embrace entrepreneurship. "It's important for young artists to plan ahead. If you aim to make a living with your art and avoid being exploited, then it's vital to ground yourself in entrepreneurial fundamentals."
Students learn the lifecycle of a business, how to find partners and how to put together an entrepreneurial portfolio. If their ideas are good, e@UBC is there to help them launch their businesses. With 338 new ventures already registered with e@UBC, the roadmap to entrepreneurial success at the university is well charted.