Cross-Campus Collaboration Nets New Policy Degree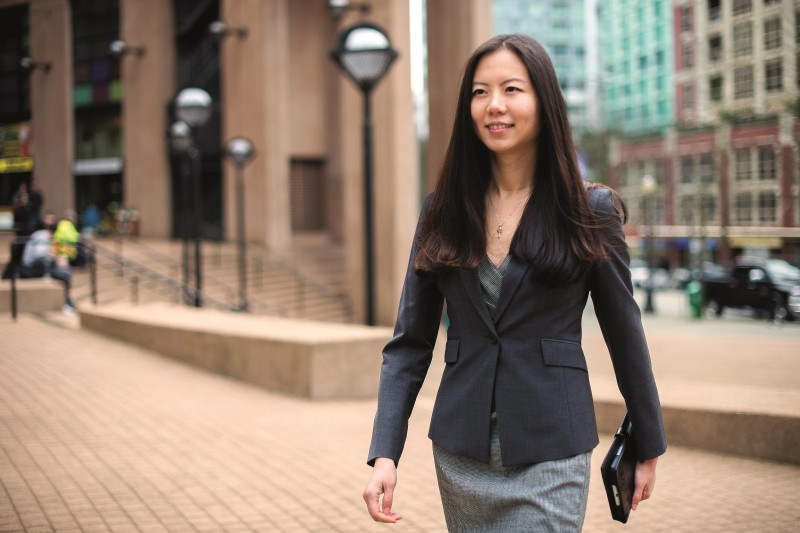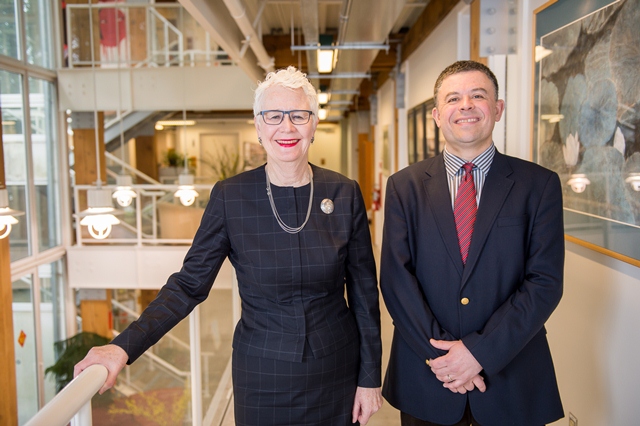 From healthcare to forestry, and from law to business, UBC has fostered notable discoveries in hundreds of areas. Now, thanks to this fall's launch of the Master in Public Policy and Global Affairs program, faculty and students will have a place to marshal their expertise and innovative spirit to influence policy that tackles the world's challenges.
Moura Quayle, MPPGA Co-Director, asserts the program's unique design, where students will be regularly exposed to global case studies in the areas of political, socio-economic and cultural change, will equip students with practical experience and applied skills. "It's all about learning-by-doing, a kind of theory-to-practice bridge, and it's the kind of education students and employers are looking for now." Quayle, who is also Director of the Liu Institute for Global Issues, adds that students will emerge from the program "work-ready" after collaborating closely in teams and with clients to address urgent policy problems. "I have no doubt that our graduates will have a real impact on governments, NGOs, and private companies the world over."
It is clear to see the enthusiasm of MPPGA Co-Director Yves Tiberghien, who was tasked to bring together UBC academics to create the innovative program. In all, two faculties (Arts and Science) and three interdisciplinary institutes, the Institute of Asian Research (IAR), the Institute for Resources, Environment and Sustainability (IRES), and the Liu Institute for Global Issues jointly developed the program. United, they provide exemplary interdisciplinary expertise in global issues on UBC's Vancouver campus.
According to Tiberghien, who is also Director of IAR, UBC's program has come none too soon. "We are at a critical moment in world affairs and we need programs and people to help us navigate the massive rebalancing of global power we have seen over the past 10 years." Specifically, he says, this means consulting with China, India and Southeast Asia on economics, climate, health, human rights, trade and gender issues. He points out that because UBC has firmly established specialties in Pacific Rim studies and environmental sciences, it is uniquely positioned to provide valuable and practical input across these areas. IRES faculty, in particular, will offer guidance on decision making from local to global scales that support sustainable futures.
A diverse cohort of 15 students makes up this fall's inaugural MPPGA class. "We are excited to welcome them and learn more about their interests in the global policy realm" says Quayle. The cohort reveals a healthy mix disciplines (e.g. International Relations, Political Science, History, Economics, Engineering), experiences in global development, law, business, public policy, and health, and ambitions to lead transformative changes within governments, the private sector, and NGOs around the world. Prepared with core competencies in their first year, students will then choose between three specialties in their second year: Development and Social Change; Resources, Energy and Sustainability; or Global Governance and Security—all with an Asia component embedded within. Throughout the program, Quayle asserts that students will be encouraged to reflect upon the ethical responsibilities of policy practitioners and the importance of conducting policy analysis in a way that acknowledges and respects cultural diversity.
The MPPGA welcomes a new cohort every September. Tiberghien and Quayle note that the program is seeking creative, big-picture thinkers who are ready to navigate complex policy problems with an intrapreneurial spirit of driving positive change. They hope to expand the program with partnerships on campus and around the world.
"The MPPGA is just the beginning," adds Quayle confidently. "We genuinely need a globally-oriented public policy degree at UBC so we can put our campus-wide experience and brain power to good use for the world."