A Transformative Decade: UBC Okanagan's First 10 Years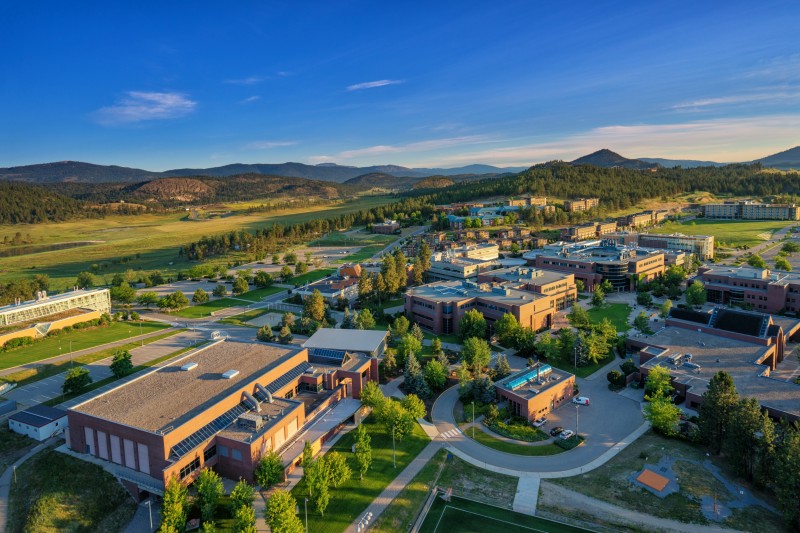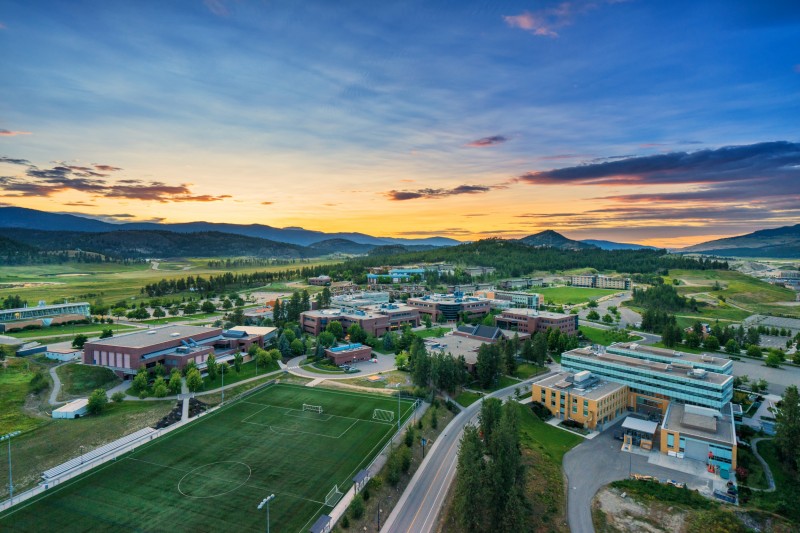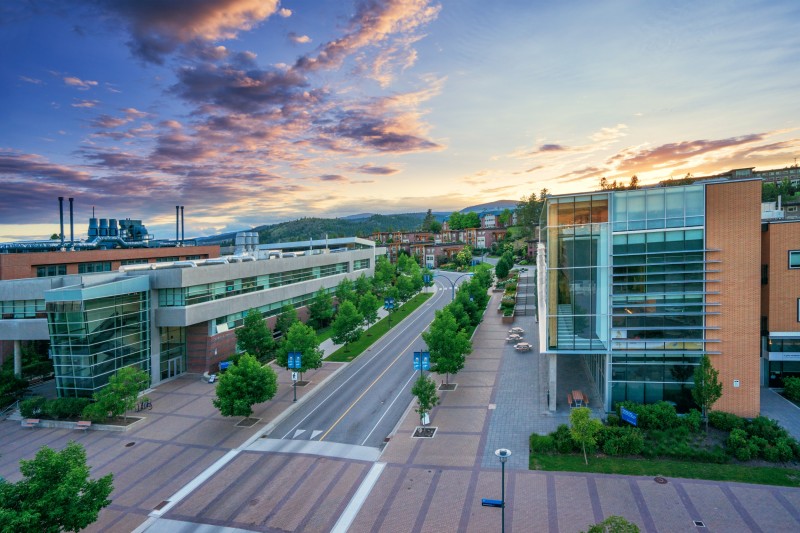 "Ready, Set, Go!"
That was the Daily Courier front-page headline on September 8, 2005 – the first day of classes for the University of British Columbia's new Okanagan campus in Kelowna.
UBC Okanagan has grown dramatically since opening 10 years ago. Student enrolment has grown from 3,500 in 2005 to more than 8,200 students this year – including 680 research graduate students.
While growth has been a big part of the UBC Okanagan story, the community's embrace of the new university campus has been one of the most remarkable aspects of UBC's first decade in the Okanagan.
"Program offerings in the Okanagan reflect the needs of the rapidly developing communities in our region," says Deborah Buszard, UBC Deputy Vice-Chancellor and Principal of the Okanagan campus. "We are excited about opportunities for growth in high demand areas such as Management, Engineering and health-related professional programs which will ensure we are best able to serve the needs of Okanagan communities while providing a world class education to our students."
The Southern Medical Program, established in September 2011, is just one of the University's new programs designed to serve the BC Interior. This spring, the first class of physicians graduated from the program and now enter residency training in family medicine or various specialties for the next two to five years. Thanks to a partnership with Interior Health, medical students receive their clinical training at hospitals and clinics throughout the Interior.
The university's partnerships with Aboriginal communities in the region have been mutually beneficial since the Okanagan Nation Alliance formally welcomed UBC to the Okanagan in 2005. Recognizing the value and importance of post-secondary education to Aboriginal students from across Canada, UBC works to increase enrolment and ensure academic success for all Aboriginal students.
The university established the Aboriginal Access Studies program in 2007, and works in close partnership with the Okanagan Nation's En'owkin Centre in Penticton. Earlier this year, UBC established a pilot project with the Ki-Low-Na Friendship Society to open the door to university to Aboriginal youths and adults interested in post-secondary studies. The Downtown Education Project works to help overcome barriers to success in a post-secondary environment.
The tremendous success of these programs is clear. Since 2005 the number of Aboriginal students at UBC Okanagan has grown from 58 to nearly 400 – including more than two dozen graduate students.
Research activities at UBC Okanagan are closely linked to the community and are on upward trajectory. Funding for research has grown from $6.9 million for 341 research projects in 2005 to more than $18 million for 633 projects this past year. UBC's total annual economic impact in the valley is $1.4 billion and growing.
One exciting initiative that is contributing to innovation in the region is STAR (Survive and Thrive Applied Research). Launched last fall with a $3.8 million contribution from Western Economic Diversification Canada, STAR is an $8 million research centre focused on working with industry to bring to market novel technologies for human protection and performance in extreme, remote or rural conditions. One of the initial projects catalyzed by STAR is the result of a collaboration between UBC, Kelowna-based Helios Global Technologies, and Imperial College London (UK). Together, UBC researchers are developing a high-tech helmet that can reduce the risk of concussion in contact sports like hockey.
UBC Okanagan is entering a new period of transformation in its second decade. "Together with the communities of our region, UBC Okanagan is growing and diversifying the regional economy," says Buszard. "As we mark the 10th anniversary of the campus this year, we recommit to delivering on the promise to have a significant impact on the future of our region and beyond, through our students, our alumni, and new discoveries. We're just getting started."