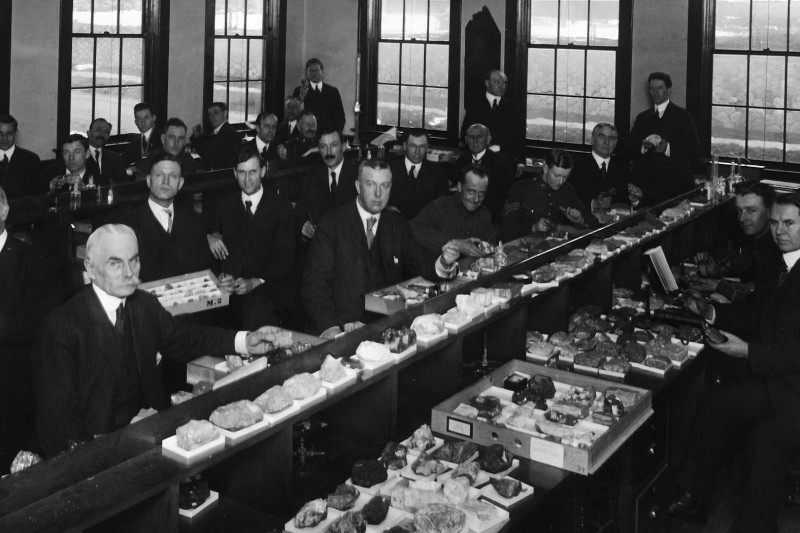 September 30, 2015 marks 100 years in the life of the University of British Columbia. It is far more than a milestone, a stirring speech or commemorative plaque. It is the story of young students, their hearts filled with hope and promise of a better future; of dedicated professors opening doorways to an unknown subject and creating pathways into a more certain future. It is the story of a bold new Canadian university striving, against the odds, to be the best — in its province, country and finally, the world.
In its first decades, a kind of fever took hold. At times, the fever fuelled an epic march through the streets of a young city to a new campus at the edge of the Pacific Ocean. Other times, it gripped hammers that furiously knocked together the frames for a new gymnasium, student centre or library. Yet always, like a pulse running through its Main Mall, there was a tenacious desire to reach beyond, to explore possibilities and uncover new thinking that would astonish the world.
Since the beginning, the people of the University of British Columbia took the idea of their motto, Tuum Est (meaning It is Yours) and ran with it like a relay race from one decade to the next, igniting one mind after another, until their efforts burned with innovation day and night. Those early discoveries may have begun with small steps but they now happen in leaps, lighting a firestorm of new knowledge in a world desperate for answers to its global challenges.
Explore how UBC evolved from 1915–2015, one discovery at a time, to become one of Canada's leading research universities. See more at: http://www.ubc.ca/stories/2015-fall/100-years-of-discovery/