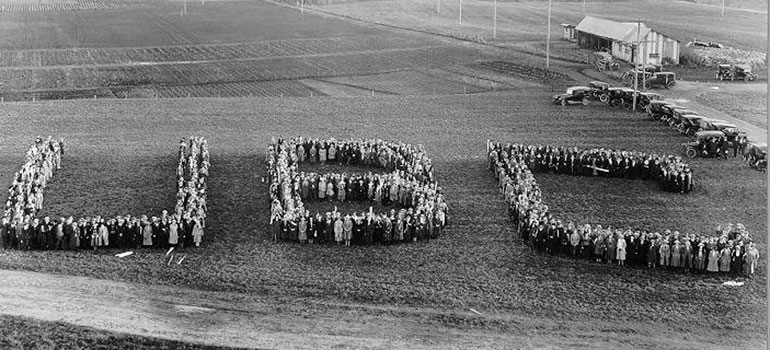 UBC launches its Centennial year and marks the official opening of the Robert H. Lee Alumni Centre today, exactly 100 years after welcoming its first class of 379 students.
"For one hundred years, UBC has attracted the best and brightest thinkers, researchers and scientists from around the world," said Premier Christy Clark. "UBC has become a global presence, a source of pride to all British Columbians, and has been instrumental in driving positive change throughout the world."
A ceremony celebrating the contributions of students, faculty, staff and alumni over the last century will be broadcast live from the Robert H. Lee Alumni Centre beginning at 10 a.m. at ubc100.ca/live. The new centre is named after prominent B.C. business leader and philanthropist Robert H. Lee in honour of the many contributions he has made to UBC. It will serve as a resource for UBC's 305,000 alumni, providing a welcoming place to network, meet with students, and participate in intellectual, cultural and social programs.
Following the ceremony, hundreds of UBC students, faculty, staff and alumni will gather at the Money and Raymond M.C. Lee Square beside the Robert H. Lee Alumni Centre in a large formation to spell out "UBC100". This is a re-creation of the formation of "UBC" by 1,200 students involved in the Great Trek in 1922 to lobby for the construction of the Point Grey campus. Photos and time-lapse video of the UBC100 formation will be available to media later today. To help commemorate UBC's Centennial, a high-definition image of UBC's Point Grey campus will be taken by the UrtheCast Deimos-2 satellite at 10:47 a.m. today and will be available tomorrow, Oct. 1.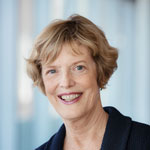 "It is my honour to lead UBC during its Centennial year and celebrate a century of excellence in learning, research and community engagement," said Interim President Martha Piper. "UBC has risen from modest beginnings in 1915 to become one of the world's leading universities, with an exceptional learning environment and outstanding research in the service of the people of British Columbia, Canada and the world."
UBC has grown to 60,000 students and now has campuses in both Vancouver and the Okanagan with 305,000 alumni living in more than 120 countries.
Built on the traditional, ancestral, unceded territory of the Musqueam people, UBC's Point Grey campus has long been a place of learning. Prior to the establishment of UBC, the Musqueam people shared teachings of their culture, history, and traditions from one generation to the next.
To celebrate UBC's remarkable achievements over the past 100 years, UBC is delivering open Centennial Sessions during the 2015/16 school year on topics ranging from economics and the arts, to climate change and global health. To learn more about these sessions as they are confirmed, click here.
UBC is also offering 20 free Centennial lectures on Saturdays from September 2015 to May 2016 on UBC's Point Grey campus highlighting research and teaching by professors and postdoctoral fellows. For more information, click here.
To explore how UBC has evolved since 1915 to become one of Canada's leading research universities, click here.
Student life has changed significantly on campus over the past 100 years. To view an infographic chronicling changes from 1915 to 2015, click here.
Backgrounder: UBC milestones
1908: The provincial government passes the University Act to create the University of British Columbia
1915: UBC welcomes its first class of 379 students on Sept. 30 to temporary facilities dubbed the "Fairview Shacks", at the current location of Vancouver General Hospital.
1916: Jessie J. Anderson is the first student to graduate from UBC, one of 17 women in an inaugural graduating class of 40.
1922: About 1,200 students involved in the Great Trek travelled from downtown Vancouver to the Point Grey site demanding the construction of permanent buildings at what is now UBC's Point Grey campus.
1925: UBC's Point Grey campus opens with three permanent buildings.
1927: Musqueam House Posts are presented to UBC.
1930: The UBC Basketball team wins the Women's World Championships.
1963: UBC's fourth president Dr. John B. MacDonald writes the MacDonald Report. It shapes higher education in B.C. for the next 50 years, including the creation of SFU, BCIT and Victoria College's evolution to UVic.
1968: A group of 2,000 students take over the faculty club with a sit-in to end authoritarian structures at UBC.
1948: The "Thunderbird" name is endorsed for UBC sports teams.
1970: Construction of the world's largest cyclotron particle accelerator begins at TRIUMF in partnership with SFU, UVic and U of A.
1978: The inaugural Storm the Wall relay is held. It is now the largest intramural sporting event in North America.
1982: The football team wins the Vanier Cup
1993: UBC's First Nations Longhouse opens. Built in consultation with Musqueam and many other Aboriginal groups, it is a central location for programming and services for Aboriginal students.
2001: UBC Robson Square opens.
2005: UBC opens the Okanagan campus.
2007: UBC meets Kyoto targets five years ahead of schedule, reducing greenhouse gas emissions by six per cent from 1990 levels.
2010: UBC Vancouver is one of the host sites of the Vancouver 2010 Winter Olympic and Paralympic Games.
2011: UBC launches its start an evolution fundraising and alumni engagement campaign.
2015: UBC welcomes the first class of its second century on Sept. 8, 2015.
For more UBC milestones over a century, visit: http://100.ubc.ca/timeline/
VIDEO: On the Cusp of a New Century