100 Years of UBC Library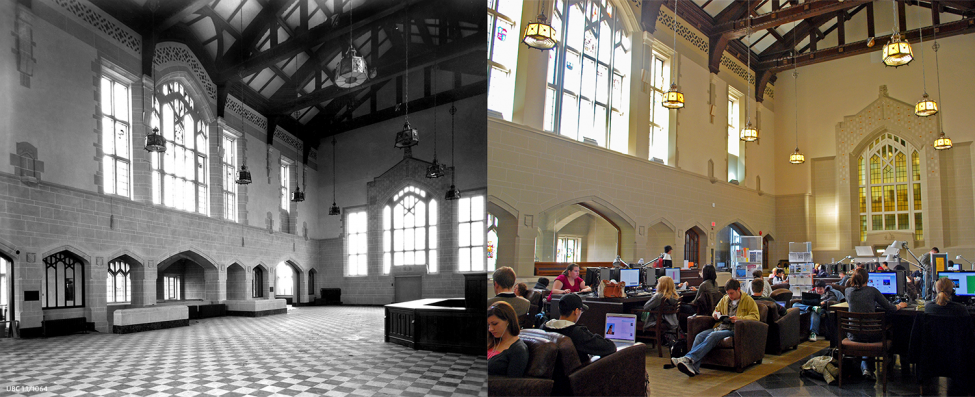 Library opens
The Library opened in October 1915, with nearly 30,000 volumes in its collections. Today, the Library has more than 7 million items, and offers a variety of services.
Stacks
In the 1940s, the Library was serving 9,300 students in a single building meant for 1,500. Today, the Library has 8 locations on campus, plus two off-campus locations.

Study spaces
Library reading rooms have always been a staple for students. Today, the Library offers group study areas, silent study spots and computers for students.

Campus aerial
Construction of the Main Library, now named the Irving K. Barber Learning Centre, was completed in 1925. When it first opened it was one of only three buildings on campus.
Reference desk
Library services were initially offered at the reference desk, today librarians are accessible via online chat, and also visit classrooms to provide support as well.
Catalogue
Today, library collections are accessible online, through the catalogue, Google Scholar, and digital collections portals. The Library currently has more than 1.4 million e-books available.