Tuum Dressed: 100 Years of Fashion at UBC
From swimsuits with skirts to spiral perms and bell-bottoms, we take a look back at a century of style at UBC.
Photos courtesy: UBC Archives Photograph Collection, AMS Archives and the Artona Group Inc.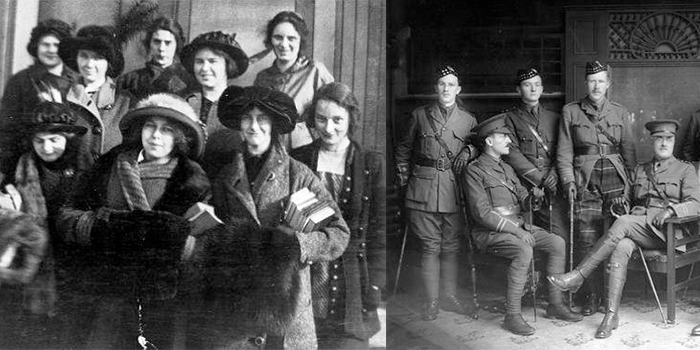 1915 winter wear: wide-brimmed hats, fur stoles and huge hand muffs to match. The men in uniform are Canadian Officers Training Corps officers.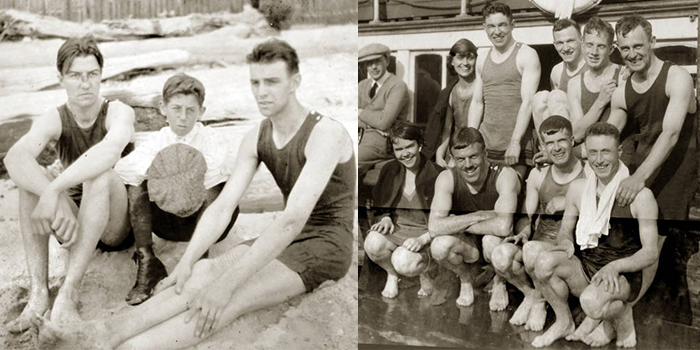 Chests couldn't be bared and swimsuits had "skirts" to preserve male modesty in the early 1920s.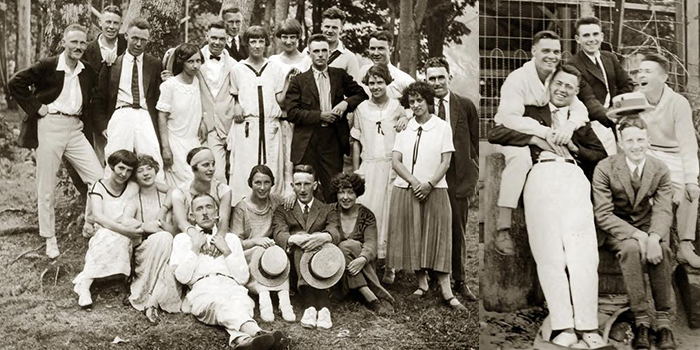 Summer dress code in 1924: linen trousers and afternoon tea dresses, perfect for garden parties on the lawn.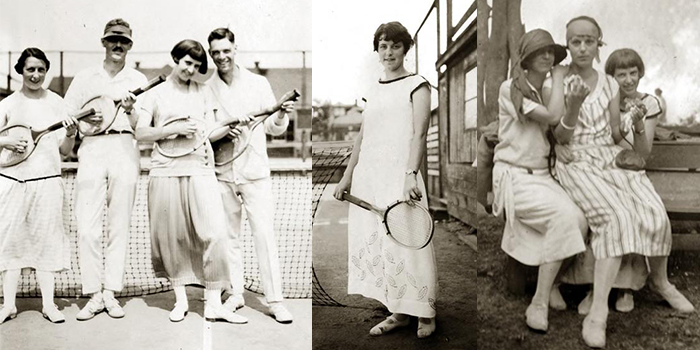 Elegant tennis attire looked smart on and off the courts (1924).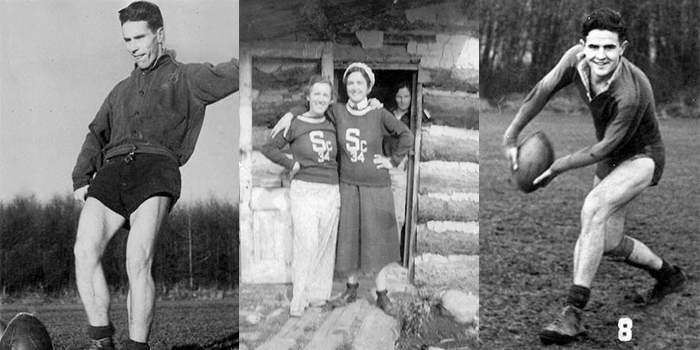 Women's shorts weren't very short in the 1930s, but the men's surely were.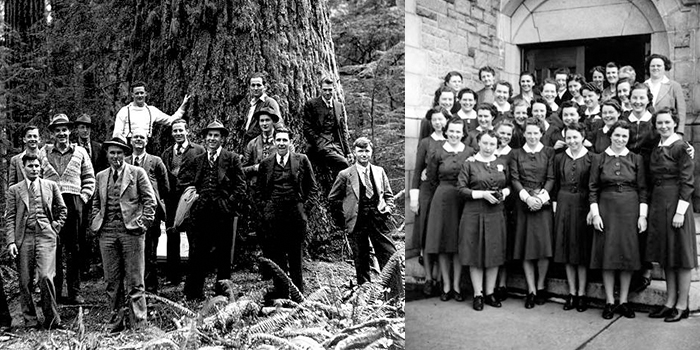 Post-war casual in the 1940s: vests and pullovers for men, high collars and oxford shoes for women.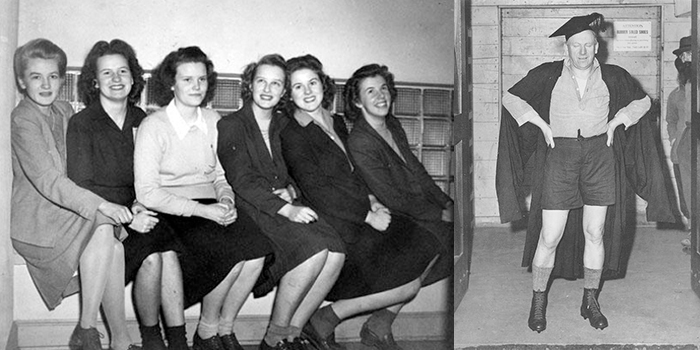 Waves and pompadours are quintessentially 1940s. Norman Mackenzie in his version of academic dress.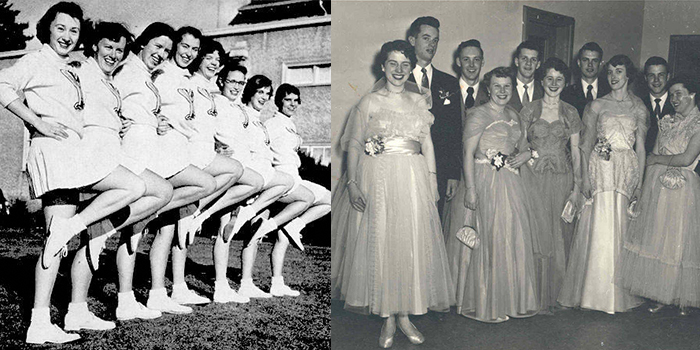 1950s saw the return of cinched waists and layers of tulle. Cheerleaders line up in circle skirts and letter sweaters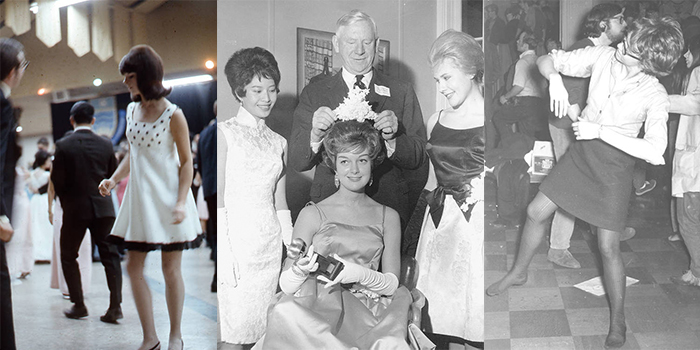 Looser shapes inspired by Mod Style in the 60s made it possible to adopt the latest dance craze.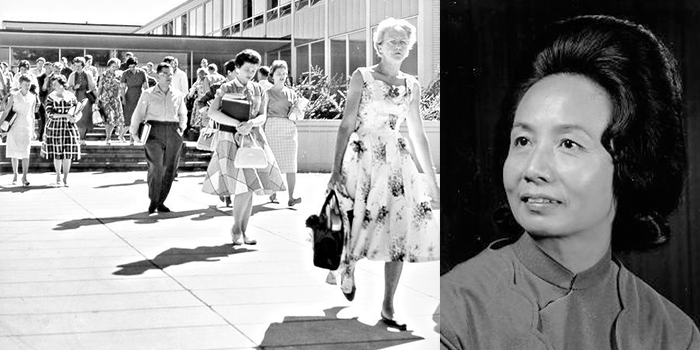 The beehive in the 60s, more beloved than the bouffant for its long-lasting qualities.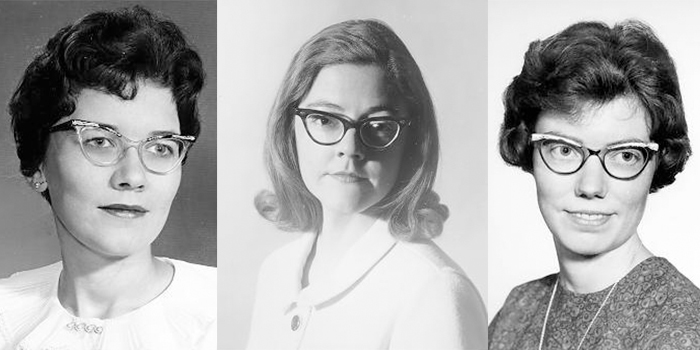 The iconic "Cat-Eye" frames in the 60s ranged from conservative to wildly embellished.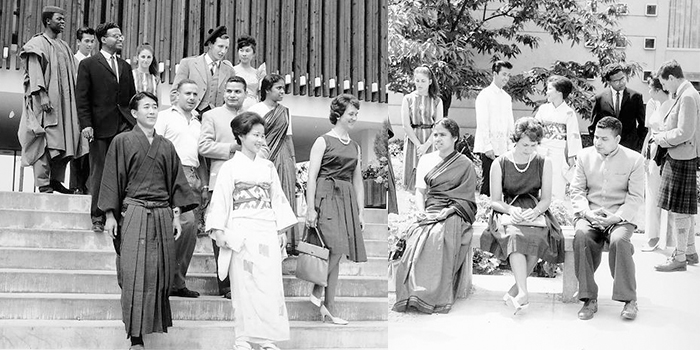 International students wear the traditional attire of their country.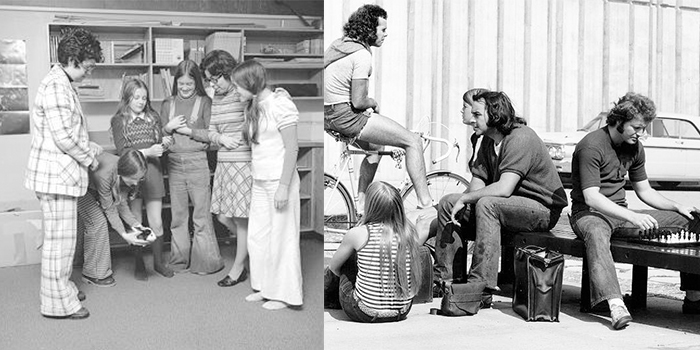 The 70s showed bell-bottoms, flares, cut-offs and the plaid leisure suit.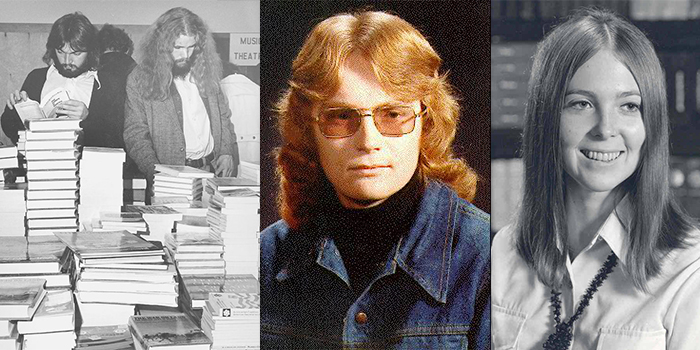 Guys and dolls of the 70s: long straight hair or a shag, middle part preferred. Plenty of facial hair for the guys.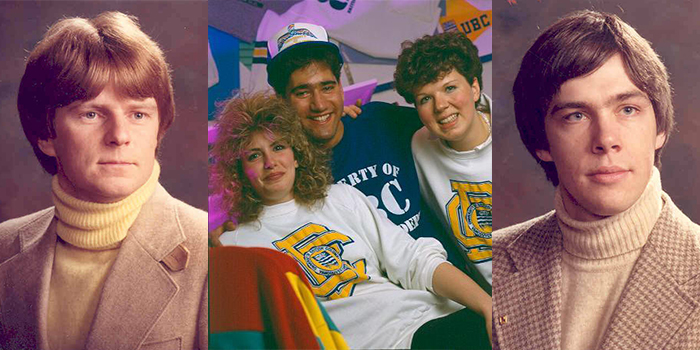 The 80s ran the gamut: somber turtlenecks and houndstooth combo to spiral perms gone wild.
The 90s had a penchant for grunge, layering festive vests/dresses over t-shirts, and floral maxis.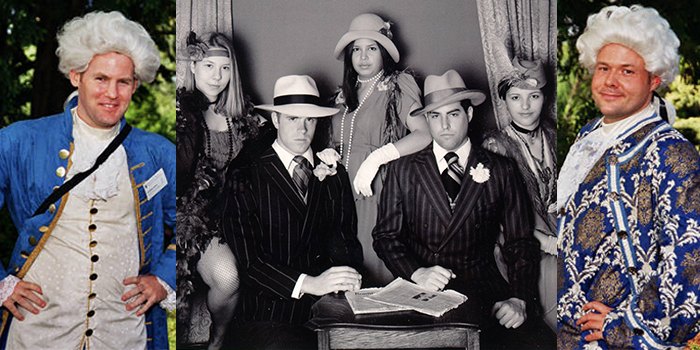 Things got a little confusing by the 2000s. Which decade is it anyway?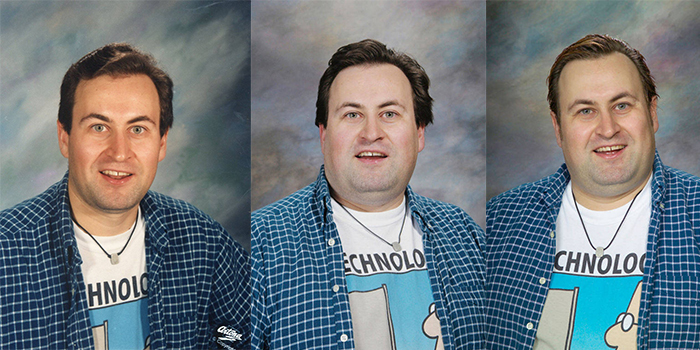 Some days you just wear the same outfit two days in a row…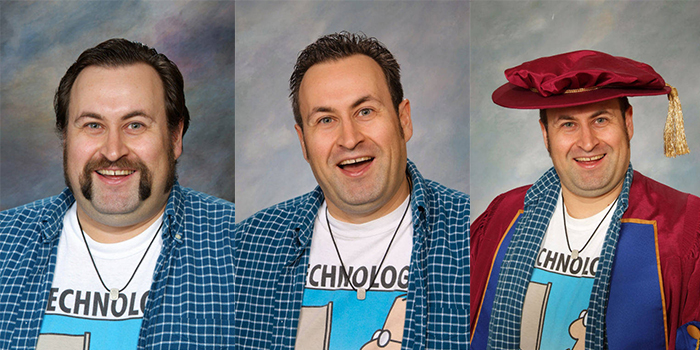 … Or a decade in the case of Dave Tompkins. (Late 1990s through 2000s)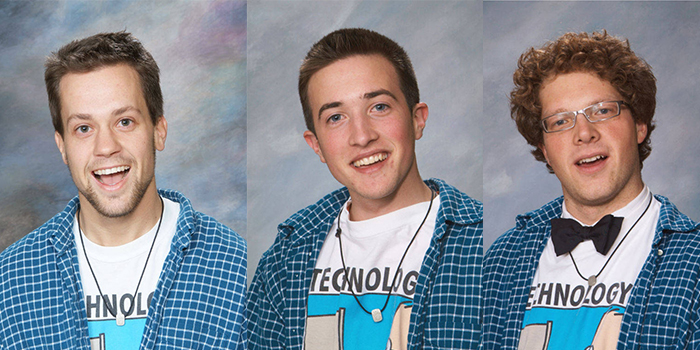 They say imitation is sincerest form of flattery.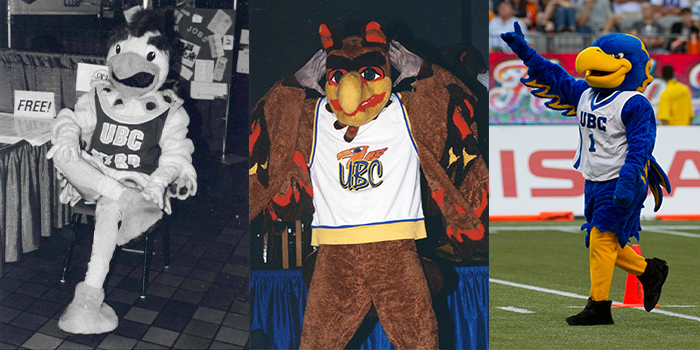 Not even Thunderbird was immune to the changing fashions of the time.