April 6, 2016
10:30am to 1:30pm
Money and Raymond M.C. Lee Square (outside UBC Bookstore) and University Commons (outside the Nest)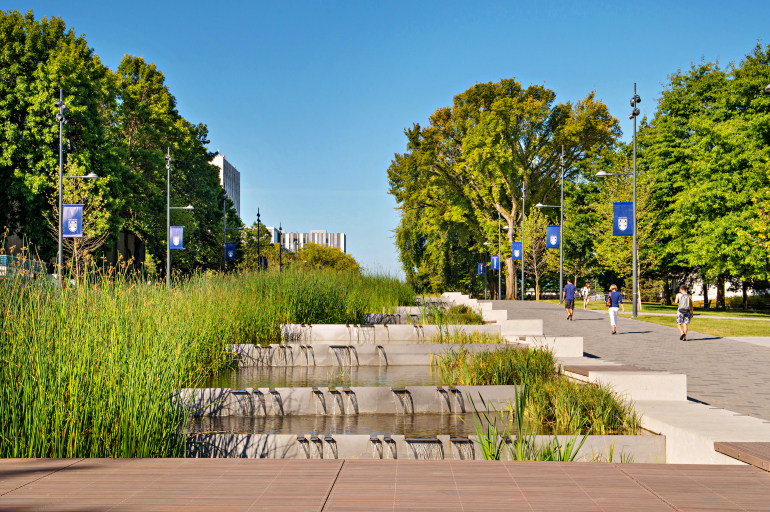 Students, faculty and staff are invited to the end-of-term Centennial celebration at Vancouver campus. Join us to reflect on our historic year and to look beyond the present to another century of growth and transformation.
All are welcome!  No registration required.
Program of events on Wednesday, April 6:
10:30am to 11:15am: Dedication of the Musqueam Post at Money and Raymond M.C. Lee Square (outside UBC Bookstore)
The Musqueam Post, also known as the Musqueam 

sʔi:ɬqəy̓ qeqən

(double-headed serpent post), is a 34-foot tall post carved by Musqueam artist, Brent Sparrow Jr., which will serve as a permanent welcome to all UBC visitors and as a reminder of UBC's relationship with the Musqueam people.
To learn more about the long history of the university's interactions with Aboriginal people and communities, visit the Hidden History website at centennial.aboriginal.ubc.ca.
11:30am to 1:30pm: Festival at University Commons (outside the Nest)
The Alma Mater Society will seal a time capsule to be opened in 2065.
Celebrate the success of the UBC Thunderbirds!
Enjoy live performances by Laydy Jams and the Gents and Fishy.

Beginning at 11:30am: 

all food trucks will be offering the following discounted menu items–at $1.00 each–while quantities last.

School of Fish – 1 pc fish & chips
Hungry Nomad – Poutine
All About Thai – Cashew Salad
Doghouse – Wreck Dog
Roaming Bowls – Spring Roll

Complimentary brownies (one per person while quantities last), lemonade, tea and coffee. Additional beverages will be available for purchase at the food trucks.
About the Musqueam Post (also known as the Musqueam sʔi:ɬqəy̓ qeqən) 
By Brent Sparrow Jr.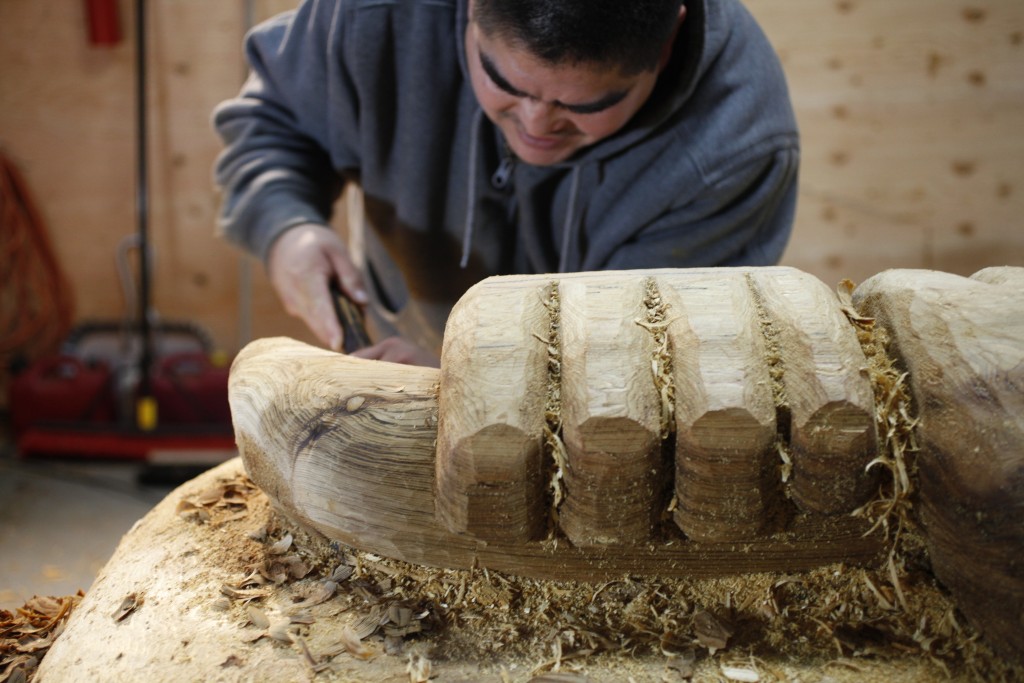 This qeqən (post) tells the story of the origin of our name xʷməθkʷəy̓əm (Musqueam). The old people spoke of a small lake called xʷməm̓qʷe:m (Camosun Bog) where the sʔi:ɬqəy̓ (double-headed serpent) originated. They were warned as youth to be cautious and not go near or they would surely die. This sʔi:ɬqəy̓ was so massive its winding path from the lake to the stal̕əw̓ (river) became the creek flowing through Musqueam to this day. Everything the serpent passed over died and from its droppings bloomed a new plant, the məθkʷəy̓. For this reason the people of long ago named that place xʷməθkʷəy̓əm (Musqueam – place of the məθkʷəy̓).
This qeqən represents our xʷməθkʷəy̓əm (Musqueam) ancestors and our ongoing connection to them and this land through their teachings. The figure is holding the sʔi:ɬqəy̓'s tail to showcase this sχʷəy̓em̓'s (ancient histories) passage through generations, relating how we became known as xʷməθkʷəy̓əm (Musqueam) people – People of the məθkʷəy̓ plant. The scalloping reflects the sʔi:ɬqəy̓'s path and trigons represent the unique məθkʷəy̓ plant. The sʔi:ɬqəy̓'s stomach is said to have been as big as a storage basket, designed here as an oval. I drew upon these traditional design elements to depict this rich history.