October 8, 2015
8:00pm
Chan Centre for the Performing Arts, 6265 Crescent Road, Vancouver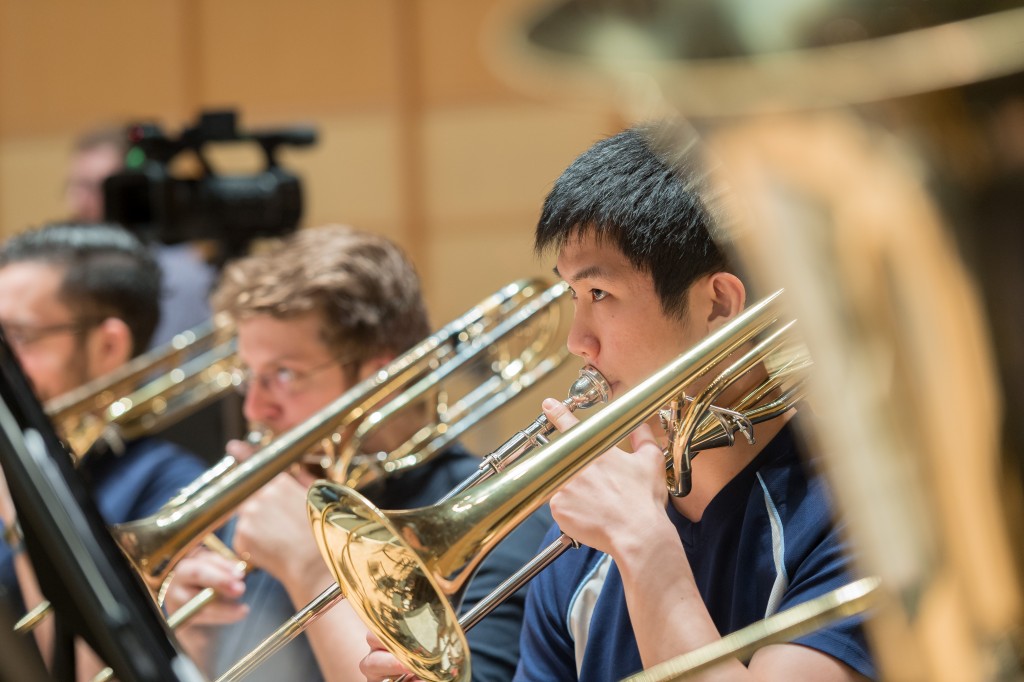 UBC Symphony Orchestra will open their concert on Thursday, October 8, 2015 at 8:00 p.m. with a Centennial fanfare by Jared Miller (BMus 2010).  The other large ensemble fanfares are scheduled throughout the 2015-16 academic year.
As part of the 2015 UBC Centennial Initiatives Project, the UBC School of Music has commissioned 10 celebratory fanfares from current composition students and alumni.  These new compositions include four works for the large UBC ensembles–the UBC Symphony Orchestra, the University Singers, the Symphonic Wind Ensemble and the Concert Winds–and 6 works for chamber ensembles–brass quintet, string quartet and saxophone quartet.
The large ensemble works will be presented at the scheduled concerts of each of the ensembles in the autumn of 2015.  The small ensemble works will be performed by outstanding performance students from the UBC School of Music and will be presented at concerts in the Roy Barnett Recital Hall and as introductory fanfares at other Centennial events at other locations around UBC and outside the gates.
Fees: Tickets to this event are $8.  Most School of Music orchestra, band and choir evening events at the Chan Centre have a ticket price of $8 and are available in person at the Chan Centre or online at tickets.ubc.ca. Many School of Music concerts are free, others have modest ticket prices. Please visit music.ubc.ca for a full list of School of Music events. 
For more information, contact music.concerts@ubc.ca.