September 16, 2015
11:30am to 1:30pm
Flag Pole Plaza, Vancouver Campus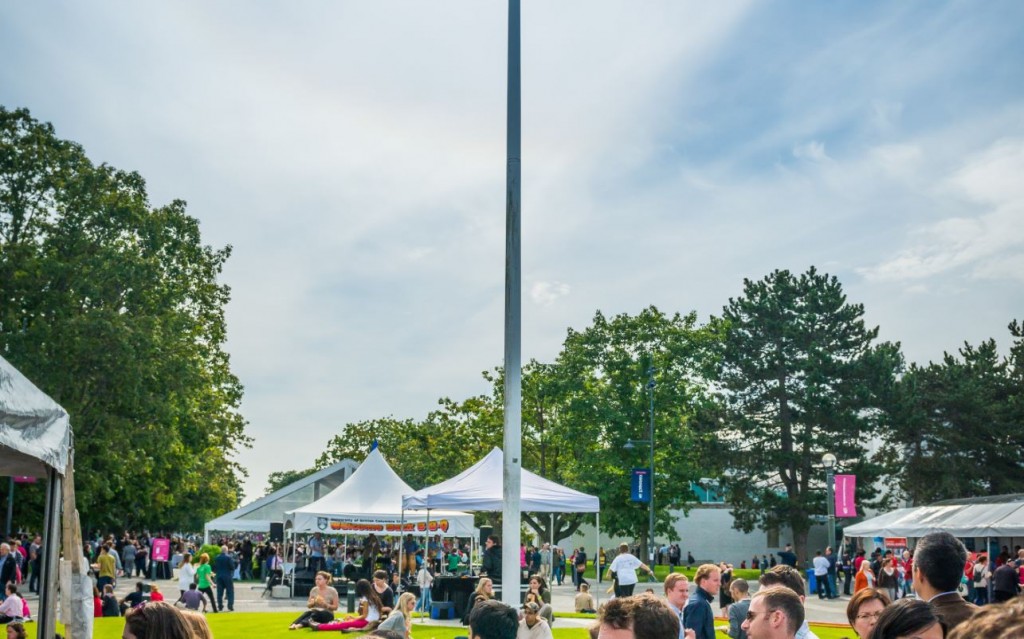 The Welcome Back Staff BBQ is an annual event hosted by the President's Office and Human Resources, and produced by the Ceremonies & Events office.
It is a wonderful opportunity to start the new academic year with complimentary lunch, live entertainment, activities, information booths, and the camaraderie of fellow UBC staff colleagues. This year on Wednesday, September 16, 2015 at the Flag Pole Plaza, we will be celebrating UBC's Centennial with live music through the ages performed by students from UBC School of Music.
Find out more at http://ceremonies.ubc.ca/staffbbq/.  Registration required.