April 2, 2016
12:30pm, 2:45pm, 5:00pm and 7:30pm
VanCity Theatre, 1181 Seymour Street, V6B 3M7, Vancouver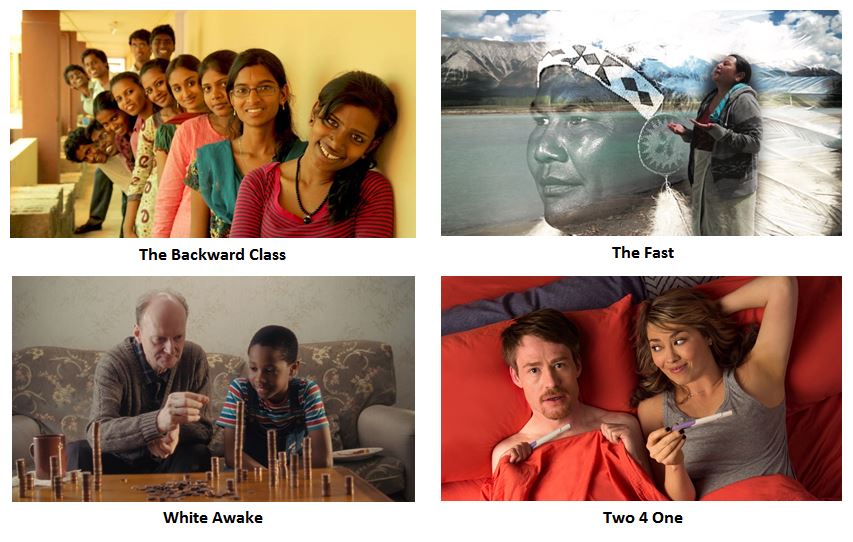 As part of the University of British Columbia's centennial celebrations, the UBC Next 100 Film Festival will showcase work from alumni of the UBC Film Production Program.
Part of the UBC100 Arts and Culture Initiatives, the UBC Next 100 Film Festival will showcase a sample of the work of the 400+ Film Production Alumni. UBC Film has produced some outstanding talent, many of whom have gone on to be critically acclaimed writer/directors such as early alumni Larry Kent, John Pozer and Mina Shum, recent alumni Jamie Travis and Nimsha Mukerji, cinematographers Greg Middleton, Amy Belling and Stirling Bancroft, editor Alison Grace, and producers Stephen Hegyes and Cari Green.
The UBC Next 100 Film Festival will be held at the VanCity Theatre on April 2nd, 2016. The Festival includes two shorts programs (documentary and drama), as well as a documentary feature (The Backward Class) and a comedic feature (Two 4 One). The full program is available at the VIFF website.
"UBC film production began in 1970 when there was no 'Hollywood North,' no film crews, and very little 'independent auteur film'," explains Festival Producer Karin Lee. "Now in its 46th year, we take a look at filmmakers who have come out of the UBC film production program and continue to tell powerful, at times controversial, fiercely independent films."
Tickets are available at http://theatrefilm.ubc.ca/undergraduate/film-production/ubc-next-100-film-festival/.
$12 general admission (single screening ticket)
$10 for students/seniors (single screening ticket)
There will also be a multi-screening pass available for $35 ($30 for students).
UBC alumni discounted ticket pack for $25 is available at this VIFF webpage.
For more information, please contact Andrea Rabinovitch, Marketing and Communications Coordinator, UBC Theatre and Film.