October 7, 2015
6:30pm to 9:00pm
The Fairmont Waterfront, 900 Canada Place Way, Vancouver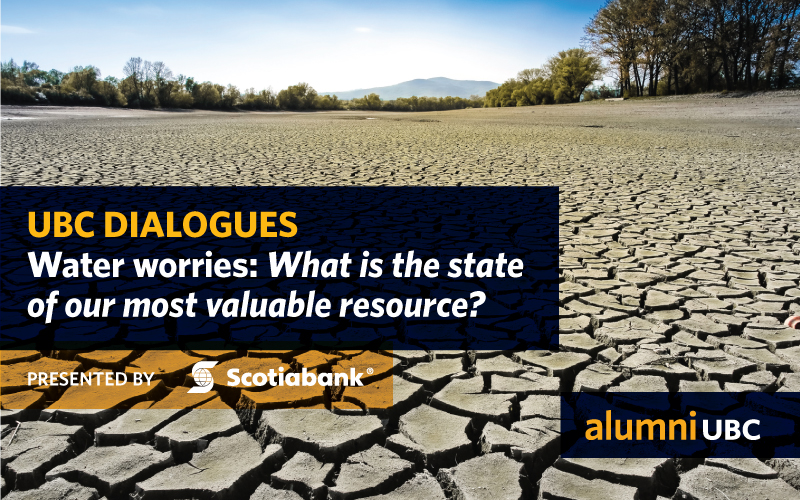 We often hear about the possibility of future water wars as populations can't survive without adequate and safe supplies of fresh water. In recent years, the effects of climate change have led to a global redistribution of water reserves, and agricultural and industrial uses are further straining our supplies of clean fresh water.
California is in the midst of a devastating drought and in recent months areas of British Columbia have been hit by drought-like conditions. What steps do we need to take to protect the quality and quantity of our water supplies for decades to come? What lengths will governments go to in order to secure fresh water sources? Who "owns" the planet's water and how can we ensure there's enough to go around?
Cost: $10 per person.  Free for Members of the Class of 2015 (A-Card and advance registration required).