January 26, 2016
6:30pm to 9:00pm
Arts Commons, 205 8th Avenue SE, Calgary, AB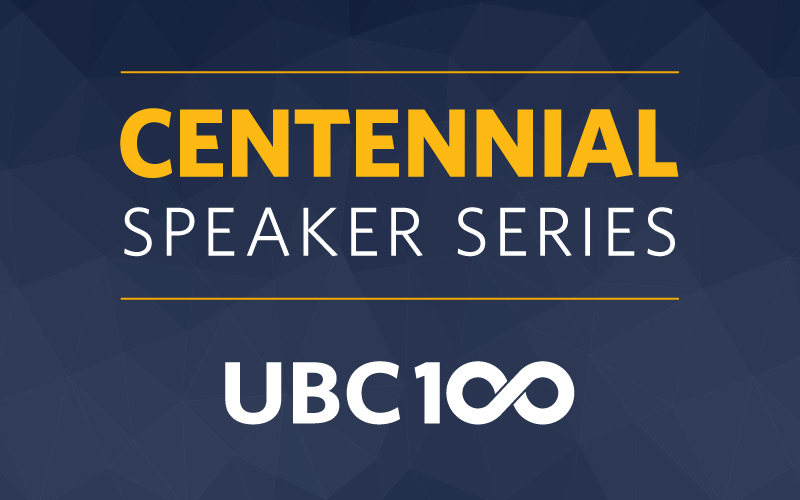 UBC researchers are leading the world towards a brighter future. To celebrate UBC's Centennial year, we are holding a series of programs that will bring the best of UBC research to communities across the country. Each program in the Centennial Speaker Series will feature key UBC researchers in areas as diverse as sports concussions, water governance, and epigenetics; presenting highlights from their work before engaging in a brief discussion about the important role their research plays in modern society.
Speakers:
Paul van Donkelaar, BPE'87, MPE'90 – Director, School of Health and Exercise Sciences, UBC Okanagan
Karen Bakker – Professor, Canada Research Chair in Political Ecology, Department of Geography and Founding Director of the Program on Water Governance, UBC's Institute for Resources, Environment and Sustainability
Michael Kobor – Professor and Canada Research Chair in Social Epigenetics, UBC
Free event.  Registration required.  To register and for more information, visit: http://www.alumni.ubc.ca/2015/events/ubc-centennial-speaker-series-calgary/.