October 8, 2015
4:30pm to 6:30pm
Ideas Lunch and Wine Bar, University Centre Lower Level Room 174, 6331 Crescent Road, Vancouver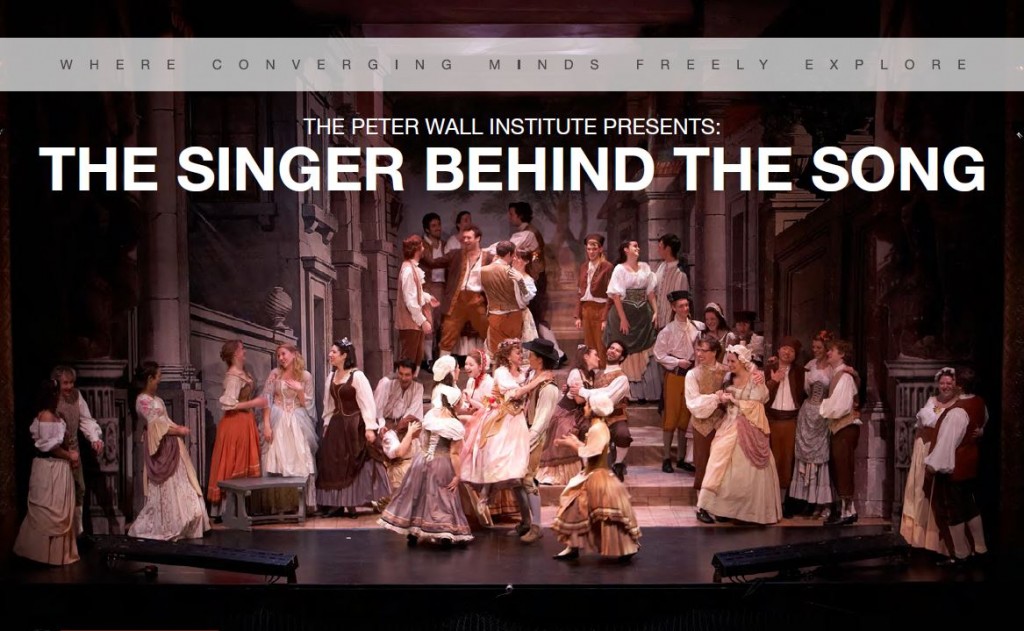 Guest artist Philippe Castagner returns to UBC taking on the leading role in Massenet's Manon. Joined by international opera coach, Denise Gaudry, and the UBC Opera Ensemble, the Peter Wall Institute presents this roundtable discussion and concert entitled "The Singer Behind the Song."  Philippe and Denise bring their long years of operatic and art song experience in opening the mystery of how the singer prepares and presents the song – no matter what genre it is – Schubert, Schumann, Mozart, Puccini, Massenet, Verdi – the mystery of The Singer behind the Song will be revealed.
Open to the public, admission is free, but registration is required.  Seating is limited.
More information at http://pwias.ubc.ca/events/.