March 20, 2016
1:00pm to 3:00pm
University Square outside the Nest (by East Mall between University Blvd. and Agricultural Road), Vancouver Campus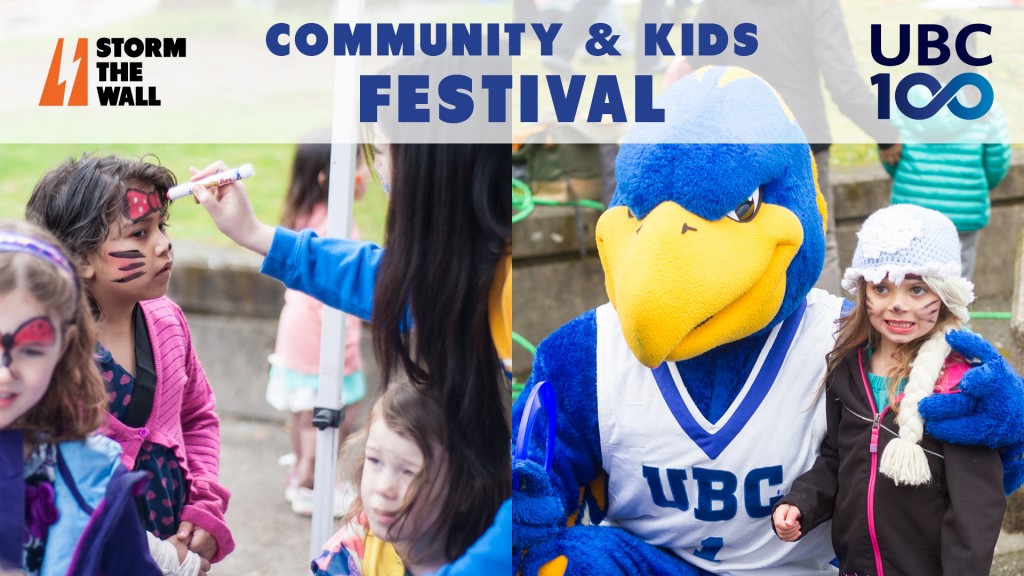 Come celebrate a 30+ year UBC tradition that is Storm the Wall at the 2nd annual Community & Kids Festival. Race, watch, or simply enjoy as the festival has something for everyone. This year's festival is also a celebration of UBC's 100th anniversary and will feature a performance stage with local performing artists. There will also be lots of fun activities for kids, including face-painting, crafts, and games.
For more information, visit https://www.facebook.com/events/438887129645191/ or email amy.gibson@ubc.ca.
Free event, open to the public.