January 9, 2016
10:30am to 5:30pm
Room 301, Lillooet Room, Irving K. Barber Learning Centre, 1961 East Mall, Vancouver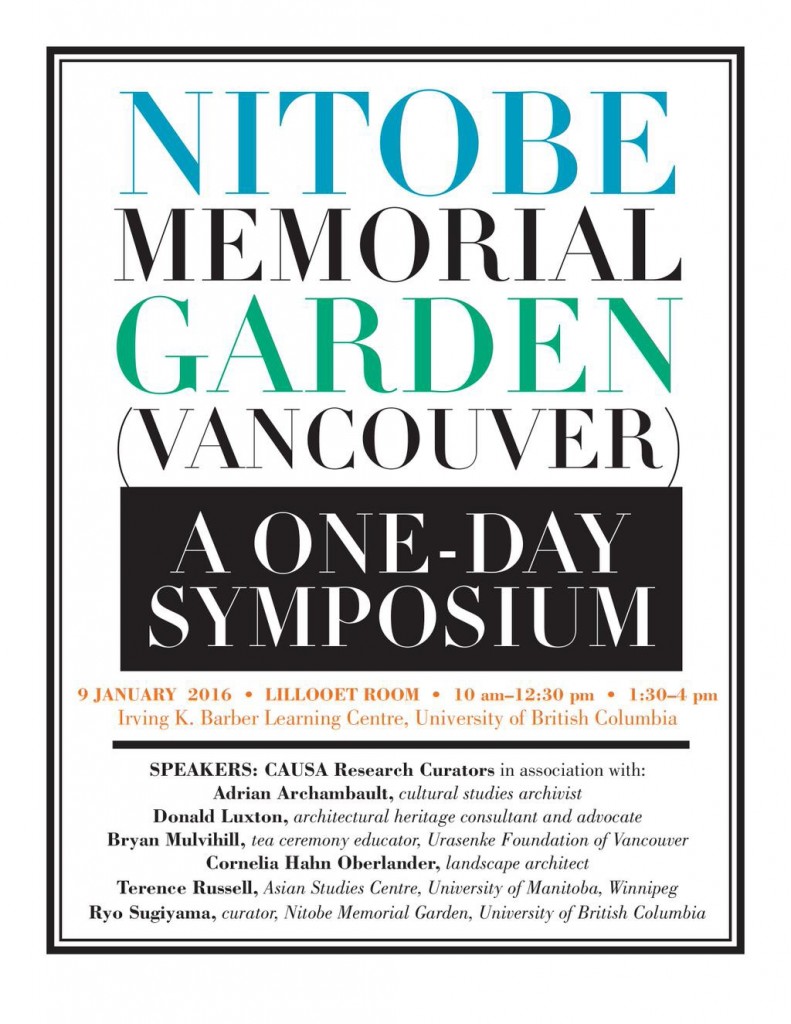 The Collective for Advanced and Unified Studies in the Visual Arts (CAUSA) presents a one-day symposium on January 9, 2016 from 10:30am-5:30pm. Speakers will touch on topics such as observations and reflections concerning "problems of authenticity" and "factors of futurity" within both the socially engaged practice of landscape architecture and its continually rigorous conservation and revivification.
Speakers:
Adrian Archambault, Archivist/Architectural Heritage Advocate
Donald Luxton, Architect/Heritage Advocate/Consultant
Terence Russell, Department of Asian Studies, University of Manitoba, Winnipeg
Ryo Sugiyama, Curator, Nitobe Memorial Garden, UBC
Cornelia Oberlander, founder of Cornelia Han Oberlander Landscape Architects
This is a free event and open to the public.  Registration is not required.  
For more information, visit http://www.ikebarberlearningcentre.ubc.ca/nitobesymposium/ or email causa.research@gmail.com.