April 7, 2016
10:00am to 2:00pm
AMS Nest: Agora - Lower Level, 6133 University Boulevard, Vancouver - UBC Point Grey Campus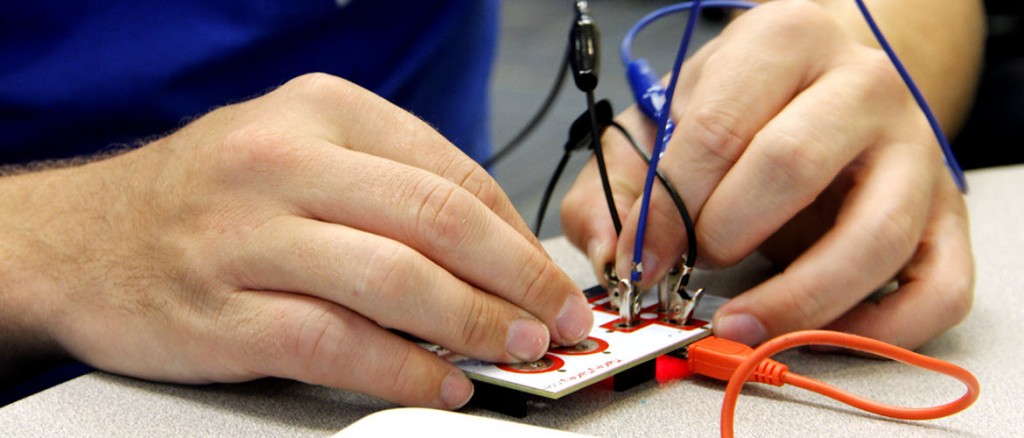 If you've ever wondered what it might be like to make a keyboard out of bananas, learn how to 3D print a miniature version of your favourite sculpture, or find out how to make your old robot vacuum into an abstract expressionist painter, then you might be interested in attending the UBC Centennial Maker Faire.
Even if you haven't casually pondered how to hack your refrigerator, other folks certainly have and they make up a vibrant and creative community of hobbyists, tinkerers, creators, tech enthusiasts and other Do-It-Yourself-ers. Collectively known as makers, they are pushing the boundaries of new technologies, repurposing old ones, and delighting us with their seemingly limitless creativity along the way.
The UBC Centennial Maker Faire is a showcase of innovative and creative projects from the various UBC maker communities around campus. Taking place on April 7th, 2016, the faire offers a venue for makers to showcase their projects, engage with others and provide insight into their creative processes. Learn what it took to bring their visions to life and the driving forces that make them tick.
If there's one event that you should visit during the centennial celebrations, this one promises to be stimulating, creatively inspiring and ultimately a fascinating experience all around.
For more information, contact bill.pickard@ubc.ca or visit http://ets.educ.ubc.ca/ubc-centennial-maker-faire/?login.