February 5, 2016
12:00pm to 5:00pm
AMS Student Nest, 6133 University Blvd., Vancouver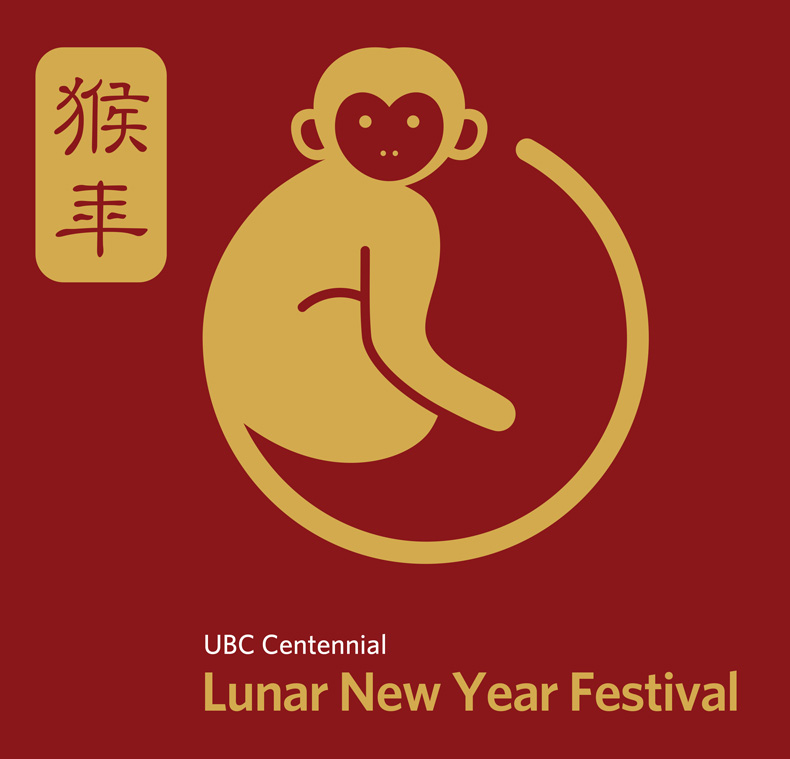 Celebrate the Year of the Monkey in grand style!
Be a part of the largest Lunar New Year Festival in UBC history. The Festival is an intercultural celebration of Lunar New Year traditions and is a great opportunity for everyone to get involved in one of the campus' largest cultural events.
Come share in the excitement of the Lunar New Year with fun, educational and interactive arts and crafts, games, music and dance performances, and cultural activities for people of all ages.
February 8 marks the beginning of the Year of the Monkey for many families around the world including Chinese, Korean, and Vietnamese. Traditionally held as a 15-day festival, Lunar New Year is a significant time for many UBC students, faculty and staff, alumni, and families across the Lower Mainland.
This is a free event and open to the public.  Registration is not required.  Find the complete schedule at diversity.ubc.ca.
Event partners: CITR, Asian Studies, Asian Library, Equity and Inclusion Office, Institute of Asian Research, and UBC Recreation.