September 19, 2015
5:00pm to 8:00pm
Centre for Sustainable Food Systems at UBC Farm, 3461 Ross Drive, Vancouver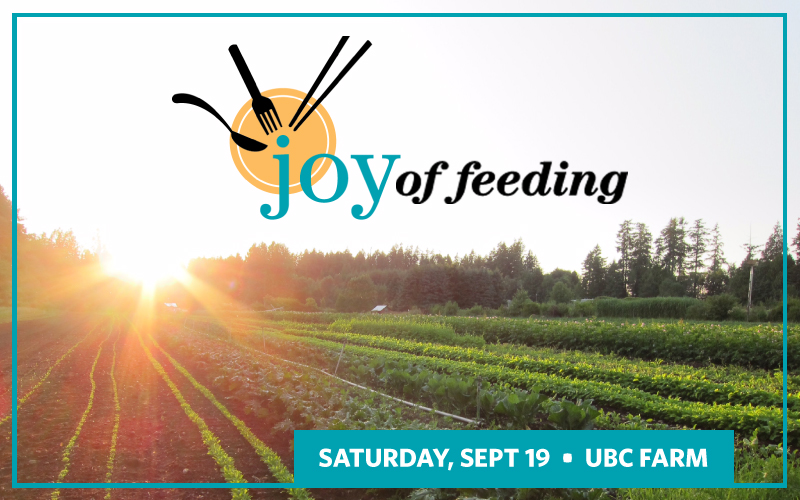 Join us for a foodie's delight– an outdoor celebration of international dishes prepared by sixteen inter-generational cooks from around the world. Led by Meeru Dhalwala, cookbook author & chef/co-owner, Vij's and Rangoli restaurants, the evening affair will feature fabulous home cooks as they offer tastes of their favourite family meals at UBC Farm. Enjoy delicious international food and refreshment choices, learn about sustainable food options, listen to live music, take a tour of the UBC Farm and have fun at this lively, family friendly event.
For more information, visit www.joyoffeeding.com.
All proceeds go to the UBC Farm. Presented in partnership with the UBC Faculty of Land and Food Systems, alumni UBC, Choices, Vij's, Terra Breads, Pacific Institute of Culinary Arts and UBC Food Services.