October 17, 2015
10:00am to 5:00pm
Beaty Biodiversity Museum, 2212 Main Mall, Vancouver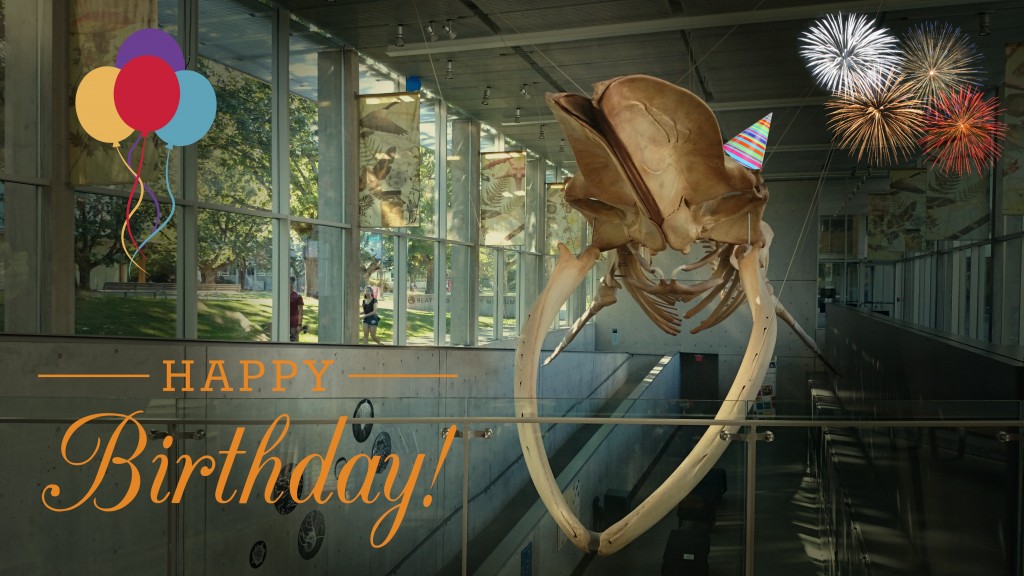 You're invited to the Beaty Biodiversity Museum's 5th Birthday Party!
Cake cutting & birthday wishes at 11:00am.  Drop-in activities from 10:00am – 3:30pm
Come be a part of our new 100 Years, 100 Treasures exhibition.  Join us for birthday party classics like a beanbag toss, pin the tale on the whale, and other family friendly activities.  Party hats and birthday cake included.  Drop in to participate in this free day of fun!  The first 30 people through the door get a goodie bag.
Free admission.  Everyone is welcome.
Contact: beaty.marketing@ubc.ca