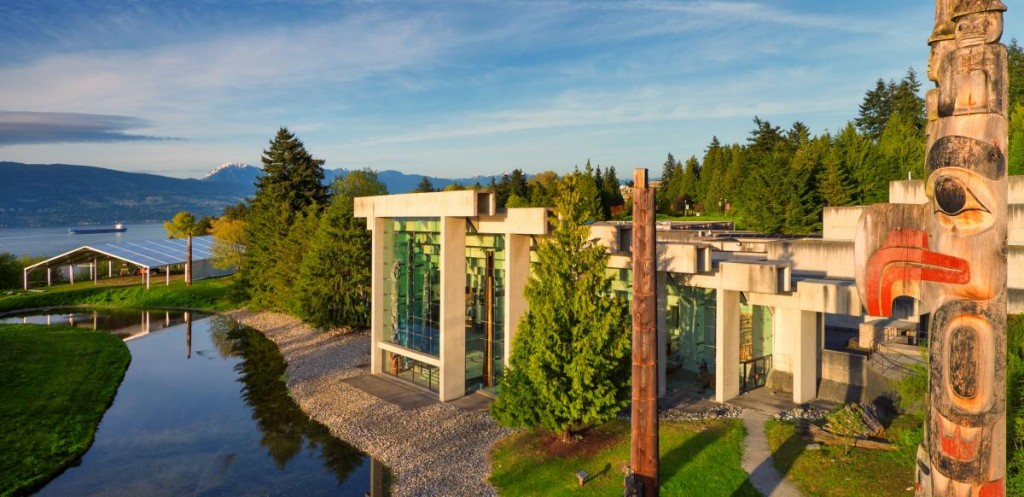 The UBC Centennial Emerging Research Workshop on Ethics and Pragmatism in Indigenous Research will be held on February 22-24, 2016.
This workshop is intended to bring together a critical mass of UBC researchers, together with key community leaders in the field, to engage in cross-disciplinary dialogue on emerging opportunities to build meaningful relationships between indigenous communities and research institutions.
Key to this workshop is moving beyond the theoretical frameworks, to develop and understand pragmatic approaches to these research partnerships.
Registration is free of charge.
CALL FOR RESEARCH EXHIBITS
During the Capstone Session of the workshop, we are inviting UBC researchers working with indigenous communities to present their research. Individuals representing all academic disciplines and levels at both UBC campuses are welcome to submit exhibit proposals. Please find the link below for more information and to submit your proposal.
Submit your research exhibit proposal.
PROPOSED WORKSHOP SCHEDULE (AS OF JANUARY 25): FEBRUARY 22 – 24, 2016
There will be four themes discussed over the course of the three days: Health, Curatorial and Artistic Practices, Natural Resources, and a capstone session on Ethics and Pragmatism. Each theme will feature presentations by key speakers and a case study discussion demonstrating important lessons learned in indigenous community-based research. Panel discussions will build on the ideas and initiatives of each workshop topic.
Opening-day events take place at the Ideas Lounge, Peter Wall Institute and the Belkin Art Gallery. All workshop sessions take place in the Jack Poole Hall in UBC's Robert H. Lee Alumni Centre.
Click on the speaker names in the schedule for more information about their research and work.
OPENING RECEPTION: FEBRUARY 22, 2016 
WELCOME RECEPTION AND CURATOR'S TOUR
5:00 pm – 6:00 pm | Belkin Art Gallery Curator's Tour
Morris and Helen Belkin Art Gallery
1825 Main Mall, Vancouver, BC V6T 1Z2
The evening will begin with a Curator's tour of the Lalakenis / All Directions: A Journey of Truth and Unity exhibit at the Belkin Art Gallery.
6:00 pm – 7:00 pm | Welcome Reception Dinner
Ideas Lounge, Peter Wall Institute
UBC's University Centre, Lower Level, Room 174
6331 Crescent Road, Vancouver
WORKSHOP DAY ONE: FEBRUARY 23, 2016
Jack Poole Hall, The Robert H. Lee Alumni Centre
6163 University Boulevard, Vancouver BC, V6T 1Z1
8:30 – 9:00 am | Coffee and Welcome
9:00 AM – 12:00 pm | SESSION ONE: THE CEDAR PROJECT
The Cedar Project is a community-based research project driven by a number of Aboriginal community partners and the Centre for Health Evaluation and Outcome Sciences at UBC. The project explores the connections between injection drug use and vulnerability to HIV and hepatitis C infection among young Aboriginal people in BC. This session will be an in-depth examination of the CEDAR project by researchers and community members on its reduction in self-harm in Aboriginal communities.
Session Speakers:
Keynote Speaker #1: Nadine Caron, Anishnawbe, University of British Columbia
Introduction to Cedar: Patricia Spittal, SPPH Professor, University of British Columbia and Vicky Thomas, Wuikinuxv Nation
Keynote Speaker #2: Kukpi7 Wayne Christian, Te Splats'in Secwepemc
Discussant: Mary Teegee, Takla Lake First NationClosing Summary by Vicky Thomas.
12:00 pm – 1:00 pm | Lunch
1:00 PM – 4:00 pm | SESSION TWO: CURATION AFTER TRUTH AND RECONCILIATION
In 2013 the Morris and Helen Belkin Art Gallery presented "Witnesses: Art and Canada's Indian Residential Schools," an exhibition that set out to educate the public about Indian Residential Schools; it illustrated how this issue has become embedded in Canadian art history and cannot be erased from a broader public consciousness. The exhibition saw record numbers of visitors to the Gallery and involved unprecedented levels of collaboration and programming, coinciding with the Vancouver meeting of the Truth and Reconciliation Commission and the University's mobilization around this event.The proposed workshop will reflect on this experience through presentations by curators, academics, artists and community leaders involved in the process. Following the very public airing of difficult truths and trauma of residential school survivors, the workshop will ask what, if any, role does artistic practice play in addressing the collective wounds created by residential schools and the broader history of settler colonialism? More specifically, it will take Witnesses as a case study to explore the efficacy of the curatorial process and framing, the art works selected, the ways in which the community (survivors, students and others) were engaged, and how the exhibition continues to circulate more than two years after its closing.
Session Speakers:
Shelly Rosenblum, Curator of Academic Programs, Morris and Helen Belkin Art Gallery, UBC
Tarah Hogue, Curatorial Resident, grunt Gallery
Dana Claxton, Associate Professor, Department of Art History, Visual Art and Theory, UBC
Geoffrey Carr, Assistant Professor, Visual Arts, University of the Fraser Valley
Lisa Jackson, Filmmaker
Angela White, Workshop Coordinator, Indian Residential School Survivors Society

WORKSHOP DAY TWO: FEBRUARY 24, 2016
Jack Poole Hall, The Robert H. Lee Alumni Centre
6163 University Boulevard, Vancouver BC, V6T 1Z1
8:30 am – 9:00 am | Coffee and Welcome
9:00 pm – 12:00 pm | SESSION THREE: NATURAL RESOURCES
Aboriginal communities are engaged in transformation. Are you? Some communities have spearheaded initiatives that have lifted their members out of gross poverty. Some communities feel that universities have been extractive, inept, time-wasting and unable to produce useful outputs; they are not enthusiastic about further contact with universities. In other countries, the universities and Aboriginal communities have more productive engagement. What changes are needed in UBC?
Session Speakers:
Fikret Berkes, University of Manitoba
Garry Merkel, Tahtlan Nation Development Corporation
More speakers TBA
12:00 pm – 1:00 pm | Lunch
1:00 pm – 4:00 pm | CAPSTONE SESSION: ETHICS AND PRAGMATISM
Elaborate protocols now apply to university research in and for Aboriginal communities to counter the previous extractive practices. These protocols sometimes slow the preparation and publication of results from research projects. In general communities decry the lack of University support for the implementation of research findings and question the asymmetry in benefit sharing. Social studies researchers may be thus at a disadvantage when compared with their computer modelling and laboratory-based colleagues who encounter no such impediments. What changes can be considered?This session will also include a student research exposition by students who have demonstrated exemplary engagement with indigenous communities in their research.
Session Speakers:
UBC First Nation and Indigenous Studies Program (Daniel Justice)
Helen Burt (closing remarks)
CONTACT
For more information regarding the workshop, please contact the workshop coordinator: Zachary Zabawa, z.zabawa175@gmail.com.