At UBC, sustainability is not just a word to define – it's a word that defines us. Through our collective efforts in education, research, partnerships and operations, UBC advances sustainability on our campus and beyond. Our goal is to commit, integrate, demonstrate and inspire.  To learn more, visit www.sustain.ubc.ca.
The UBC Sustainability Initiative (USI) is launching the UBC Centennial Sustainability Challenge, a student competition from Sept 2015 to March 2016 focused on creating opportunities to advance UBC's commitment to regenerative sustainability.  Students will form interdisciplinary teams with faculty, staff and alumni advisors to work on a challenge associated with one of four themes: climate action, waste, food and community.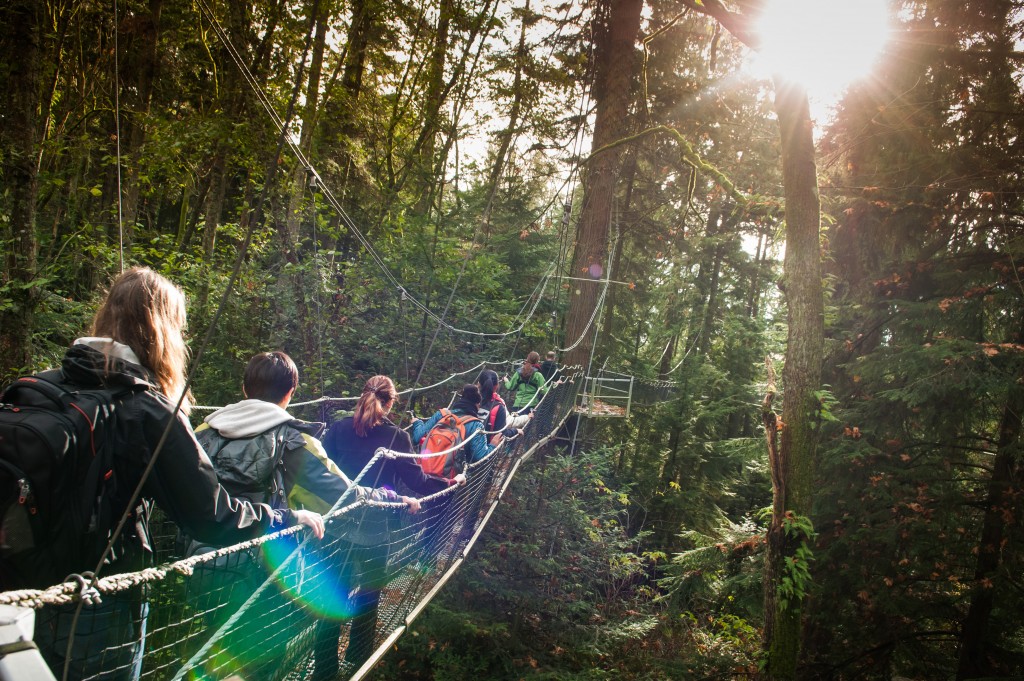 Mycelium Screening Room is a site-specific architectural installation developed for Raymond and Money M.C. Lee Square on the UBC campus by AFJD Studio, the design firm of UBC School of Architecture and Landscape Architecture (SALA) Assistant Professor Joe Dahmen and Amber Frid-Jimenez, Canada Research Chair in Design and Technology.  The installation uses sustainable materials to create a temporary space at the social heart of campus, and will provide a comfortable space for UBC students and visitors to the campus to relax and socialize while reflecting on the sustainable aspirations of the campus and the broader region.  It reflects on the current climate of architecture to ask whether global capital, with its attendant pressures to produce short term gains, can construct a sustainable campus or city, and engages with the cycles of demolition and speculative construction that embody these tensions through the use of video and next-generation sustainable construction materials.  Constructed with living materials, the project explores how biological systems might offer an alternative to conventional materials and models of development.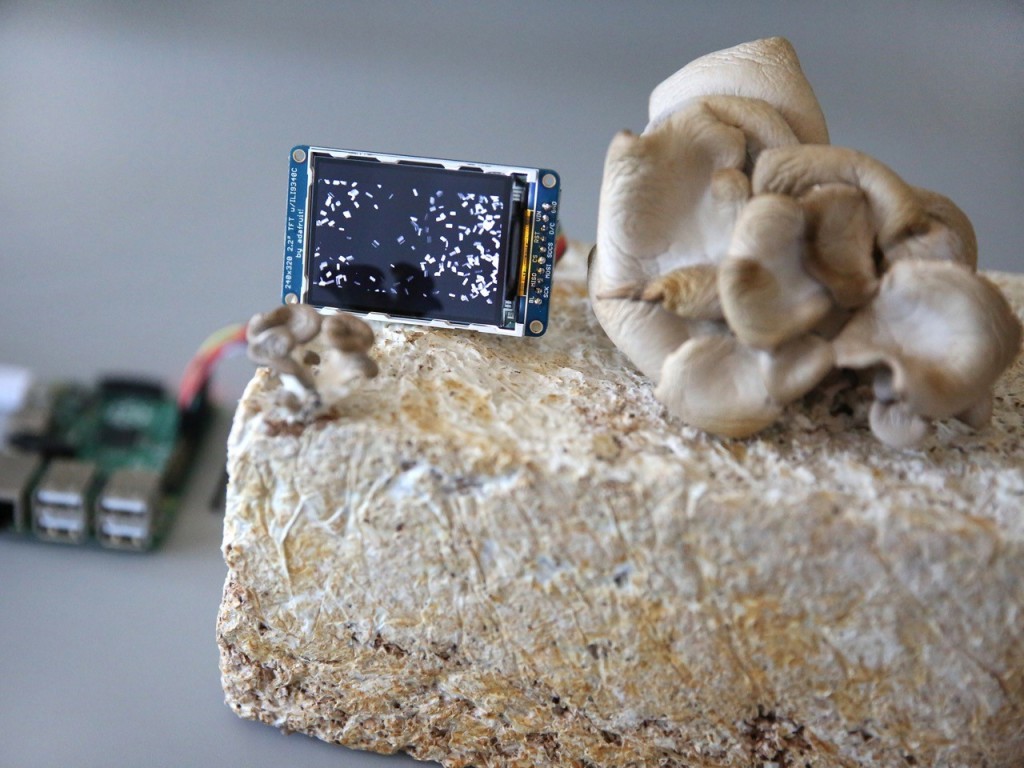 The installation, which will be fabricated from blocks composed of cellulosic wood waste held together by local strains of mycelium, draws on advanced research on sustainable materials conducted by students in the School of Architecture and Landscape Architecture under the supervision of Joe Dahmen. Mycelium is the root structure of mushrooms. This thread-like fungus plays an essential role in natural world, aiding in the decomposition of materials and converting them to biologically available elements.  After the installation closes, the blocks will be composted, adding to the local ecosystem.  The installation will be open for several months beginning in Spring 2016.