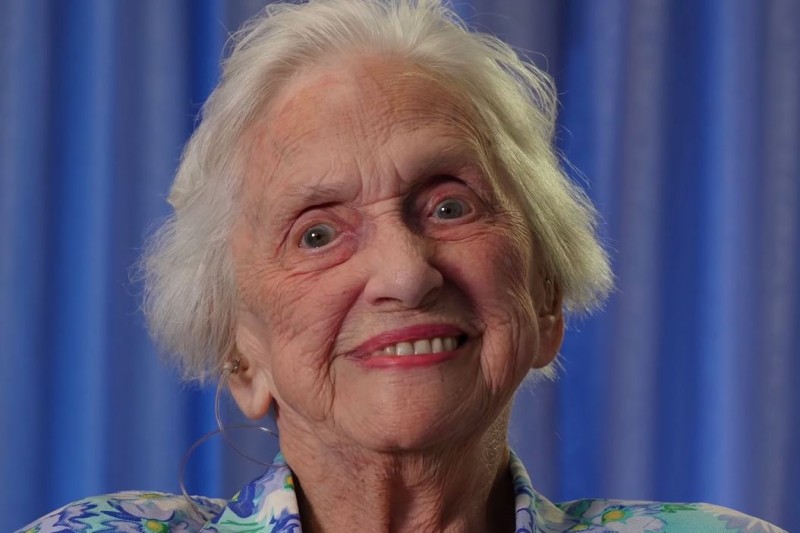 For Rika Wright (BA '33), starting university was a nerve-wracking experience. At 103-years-old, Rika is UBC's oldest living alumnus. She remembers crying the night before she started her classes in English and Philosophy.
"It was hard for me," said Rika. "I was terribly, almost chronically shy."
Her father encouraged her to keep going, and her involvement with the Alpha Delta Pi sorority helped her to become more confident and outgoing. By the time she completed her first year, Rika said she had no thought of giving up. She even returned after graduating from the Faculty of Arts to complete a diploma in Social Work.
Rika recalls a very different university than the city-sized Point Grey campus of today. "It was very simple. There were beautiful stone buildings," she said, referring to the Arts and Science Buildings and the Library—some of the very few structures on campus back then.
It was also a very different time—as Rika was completing her studies, Canadians were struggling through the Great Depression. The once shy young woman decided to pursue Social Work despite the fact that it was an unusual choice for a woman in 1935. As she says, "it's putting yourself in a position to help… and that's important."
Rika embodies UBC's motto, tuum est, which translates to "it is yours" or "it is up to you". She remained committed to service during her long and rewarding 37-year-career with BC Mental Health. She has also maintained a lifelong involvement with UBC through the Alumni Association and as an active member of the University Women's Club since 1941.
Rika is an inspiring member of UBC's network of over 300,000 alumni living across the globe. Our graduates have played a vital role in elevating UBC from a small, provincial institution into one of the top universities in the world and, like Rika, they are serving their communities in all walks of life.
The UBC Alumni Association has been linking alumni with the university and with each other since it was founded in 1917. Today the Association is known simply as alumni UBC, and its mission is to realize the promise of a global community with shared ambition for a better world and an exceptional UBC.
UBC has grown remarkably since Rika attended, and a record number of alumni are now involved with the life of the university. This makes a new building on the Point Grey campus one of the most exciting developments in the university's history. On September 30, 2015, UBC will celebrate the centennial of its first class of 379 students with the official opening of the Robert H. Lee Alumni Centre. Named in honour of one of the university's most dedicated alumni and donors, the Centre is the first of its kind in Canada—it was built by alumni, for alumni.
Envisioned as the home for UBC alumni for life, it's a place to connect face-to-face with students, faculty and fellow alumni for socializing, mentoring, learning and fostering entrepreneurship. It's a place to honour our collective history, starting with our first graduating class in 1916, and to recognize the potential of our rapidly expanding international network.
UBC enters its second century strengthened by our alumni who, like Rika, are committed to creating a better world for future generations. Our alumni will continue to shape the future of our university for many years to come. Tuum est.