Generations of Families Shape UBC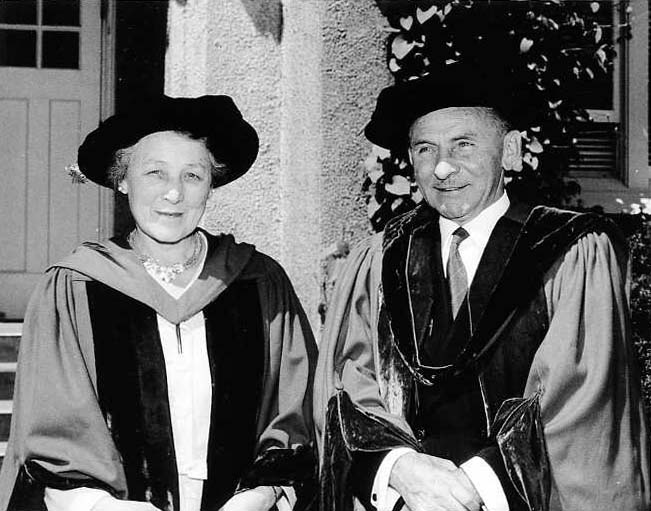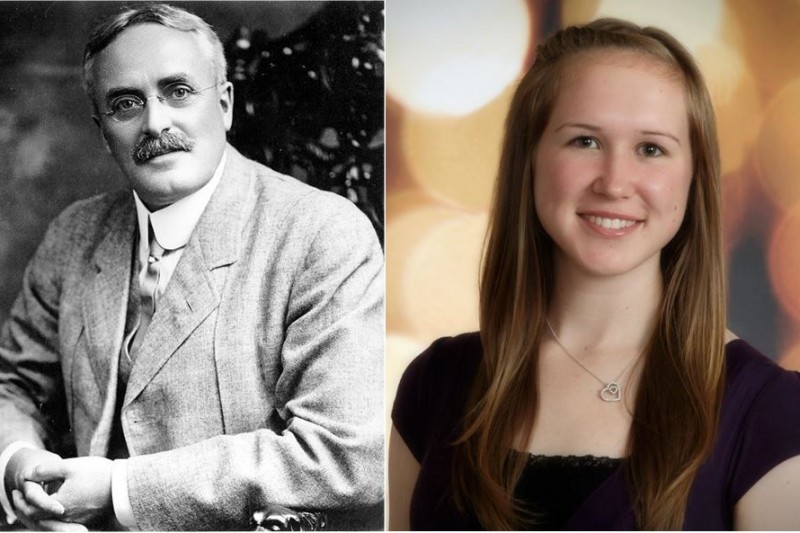 When UBC's founders first conceived of a great university that would serve the province of British Columbia, they likely imagined a place where their children and their children's children would one day earn a quality education and give back to the world.
Today, 100 years after the university opened its doors, many of their family members are carrying on their legacy of contributing to UBC's growth.
The university's first president Dr. Frank F. Wesbrook worked tirelessly to overcome seemingly insurmountable obstacles to welcome the first class of students in 1915. Remarkably, his great-great granddaughter became a student during UBC's Centennial. Alysha Connor is studying Kinesiology and says it's an honour to be studying at the university her ancestor helped create and to follow in the footsteps of her family members who have attended UBC, including her great-grandmother and her grandmother.
For Alysha, becoming a student here has been an opportunity to learn more about her family history and the impact they've had on the university.
"It started to sink in when I had one of my first exams in the Wesbrook building," she says. "I also saw a picture of my great-grandma on the timeline at the Alumni Centre."
Her great-grandmother, Helen Fairchild Wesbrook, was in the university's inaugural class. It was her grandmother, Anne, who inspired Alysha's passion for education. Although Anne passed away recently, she says her grandmother would have been proud to see her attend the university that has meant so much to her family.
For many families, having multiple generations of family members graduate from UBC has become a source of pride. One family that has an incredible impact on the university since it opened is the Lett-Plants.
Four generations of Mary Lett-Plant's family have graduated from UBC. Her parents met while in the first class of students. Sherwood and Evelyn Lett were actively involved in the life of the university as it grew, participating in several student groups and helping to write the Alma Mater Society Constitution.
After serving in World War I, Sherwood became a Rhodes Scholar, graduated with a law degree, served on the Supreme Court of B.C. and later became the Chief Justice of B.C. He and Evelyn remained involved with UBC throughout their lives—Sherwood served on the Senate, Board of Governors and was Chancellor from 1951-1957. Evelyn was President of the University Women's Club and they both helped to create the Alumni Association. In 1958 they were recognized with honorary degrees for their tremendous contributions to the university.
Mary's memories of her parents' commitment to UBC start from an early age—their family home becoming an impromptu base for meetings with the Alumni Association, her mother's constant phone calls about university affairs.
"UBC felt like home," she says. "I grew up with the people that were building the university. I've always had love for the idea of it as a place for growth and experience."
Sherwood and Evelyn's drive to contribute to the university inspired Mary to carry on their legacy of service. While attending UBC, she was active on student council and was the President of the Women's Undergraduate Society. Like her parents, she and her husband, George Plant, met at UBC and passed their passion for it down to their children.
Of George and Mary's five children, three graduated from UBC. Sons Gregory, John and Ralph have degrees in Theatre, Economics and Arts, respectively. While they took different paths, all three ended up working in sales in some capacity. Mary attributes not only their education, but also the people they met and the experiences they had during their time at UBC to their success today. She says that while Gregory was running the Pit, he gained some of the skills he uses now as one of CTV's top advertising salespeople.
While the Pit is still on campus in the new Nest building, Mary says she has watched the university change dramatically since she and George attended UBC in the 1950s. One building is familiar though—the War Memorial Gym, which their class helped fund and open to recognize veterans after World War II.
"The campus has so much life," she says. "Every generation puts its mark on it."
As the fourth generation of Mary's family—her grandchildren­—join the ranks of UBC's 300,000 alumni, she reflects on the impact the university has had on their lives. In the 61 years they've been married, Mary and George have stayed involved with UBC affairs. George is Past President of the Alumni Association, and Mary followed in her mother's footsteps and is Past President of the University Women's Club. She says they continue to care deeply about the future of the university and are gratified to see the place of diversity and global connection it has grown to be today.
"It's certainly enriched our lives," she says. "We are proud of the place and what it's become."